As we covered in this recent blog post, advances in technology give us all the ability to create and share so much content that we are effectively – whether we like it or not – the owners of our own media channel. That post covered the mindset shift required to take full advantage of that. This time we look at a brand which has grasped this and benefited from it as much, if not more than any other...
Energy-drinks manufacturer Red Bull have built a brand presence for their content so significant that it almost transcends the association with their original product. This is a content production strategy at its finest! With its Red Bull Media House, it creates thousands of pieces of content, has correspondents in 160 countries, distributes one of the most popular magazines in the world and has its own TV channel. They have generated brand equity which can be valued in the billions. We're not suggesting that you need to go that far to see a return from content. It's more that this is a useful guide as to just how much like a traditional broadcaster a brand can end up being.
Related: Wondering how to make this happen for your own brand? Take your first steps with the Casual Films Guide To Marketing Video Production.
Nearly all the content that the Red Bull Media House produces is only obliquely relevant to the original product. The link is with the initial core aim of the brand, in that Red Bull gives wings to people and their ideas – 'Red Bull gives you wings'. But there are three things that you can take from Red Bull's approach to content production:
Take the leap
Prepare for the long term
It needs to come from the top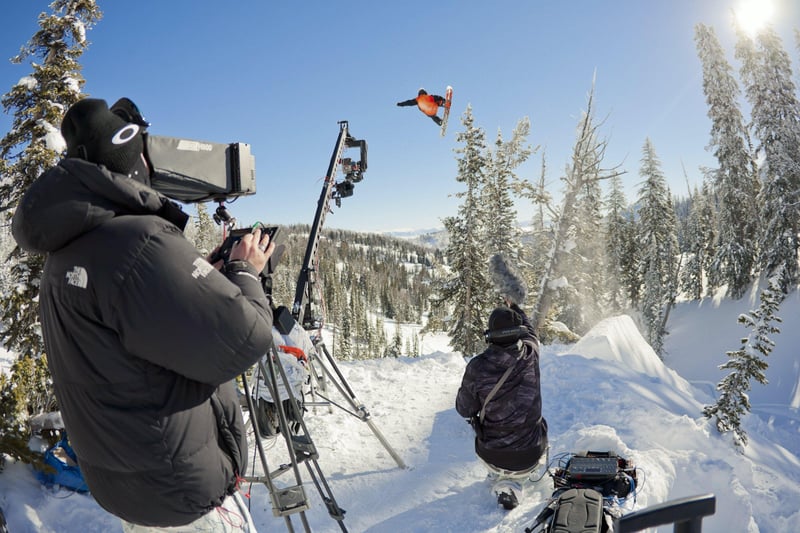 We finally got an in-context snowboard shot into the Blog! Whoop!
Take the leap
Like a motocross rider about to pull a backflip on Red Bull's channel, if you're going to do it, you need to commit. Their failure to do this might mean they land on their head; you may just end up wasting your time and money. For many companies, though, this will require a real step away from what they are used to. Red Bull really went for it and has built an entirely new multi-billion-dollar category as a result. This culminated in Red Bull Media House's crowning achievement, which is arguably Felix Baumgartner's jump from the edge of space, which was watched by a live global audience of nearly 8 million. The photo of him having landed safely on the Red Bull Facebook page was liked by 466,000 people. That is a lot of engagement! All of the additional material that the jump generated enabled members of the audience to take, repurpose and own elements of the story.
Related: Dive into this brand video production case study on Red Bull's social campaign, The Red Bull Changemakers.
Prepare for the long term
Red Bull first launched its content wing in 2007 – it has taken it 10 years to achieve the dominance in the space that it has now. Over that time, it has taken a sustained approach to building its audience and the loyalty of its many followers; this has led to a significant and measurable increase in the value of the Red Bull brand. The problem with trying to account for this using a traditional marketing framework is that it's almost impossible to calculate the increase in brand value on a piece-by-piece basis. While any brand can benefit from having a more joined-up content production strategy, being a brand broadcaster invested in consistent, high quality and innovative marketing video production is a long-term investment in your company's future value.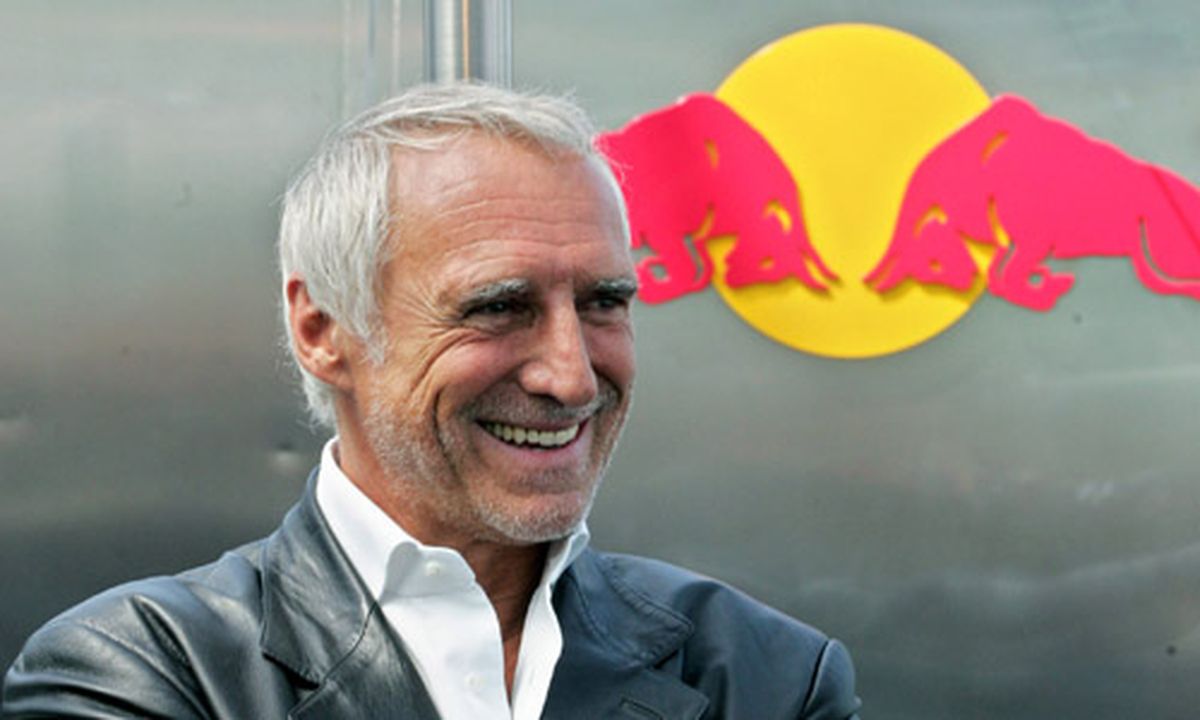 Red Bull CEO Dietrich Mateschitz
It needs to come from the top
One of the main challenges for businesses wanting to capitalise on the opportunity that is on offer to them is misunderstanding or fear among the executive team. There is no reason why any company that chooses to can't achieve excellent returns, but it has to be driven from the senior team. Red Bull has two shareholders – the original entrepreneurs who set the business up. That means it has the freedom to make the decisions that are in the long-term interest of the brand. It can choose to take the calculated risks - like a long-term content production strategy - that are necessary to make this stuff really work, without having to answer to the drive for short-term returns. So many companies want to be Apple – they love the Apple brand, the precision of its operations and the adoration of its users (and its profit margin!) – but no one is prepared to be Steve Jobs: risk taking, brave and uncompromising in his pursuit for perfection. To expect one without the other is unrealistic and naïve.
CONTACT US
---
Whatever you are trying to achieve it is essential that you start your project off on the right foot. You can access our guide to writing an effective brief (which includes a briefing document for you to use as you choose) right here.
We're always interested to hear what you think. Let us know in the comments section below...