For many years now, we have been discussing the best way to offer Casual Films quality at a more accessible price point. The challenge that we have always come up against though, is what gives in order to be able to produce something more cheaply - less capable staff? - less attention to detail? - worse customer service? None of these have ever felt right.
This is where our new Say it in Sixty platform comes in. By reducing the amount of complexity that an editor needs to consider it makes quality video accessible and fast. So it's the complexity that gets cut, rather than anything else. These are not just 'cookie cutter' template videos, each output has been crafted by a professional filmmaker.
We're really proud of it - it's kind of a game changer. If you would like a quick tour please contact your Exec Producer, if you're new to Casual, you can reach us here.
Introduction to Say it in Sixty from Adam
---
What's Say it in Sixty all about?
---
Some Past Examples:
Work Awesome: 'Dynamic'
'A fantastic service. I had a finished film back within a couple of days, and we couldn't
be more pleased with how it looks! All I had to do was fill in the form!'
- Grace Cook, Co-Founder - The Workies
Costa Crociere: 'Clean and Simple'
Racquet Magazine: 'Fun and Quirky'
"I can't say enough about how great Say It In Sixty worked for Racquet. They

delivered us something we love quickly and well within our budget, and even

more importantly, they perfectly understood our brand's aesthetic and vibe!"

- Caitlin Thompson, Founder - Racquet Magazine
---
Animation
SiiS Animation - 'Working From Home' Sliding Panels Example
We are also able to offer animation through Say it in Sixty. We'll be covering this in more depth very soon.
---
Learn more about Say it in Sixty on our Podcast...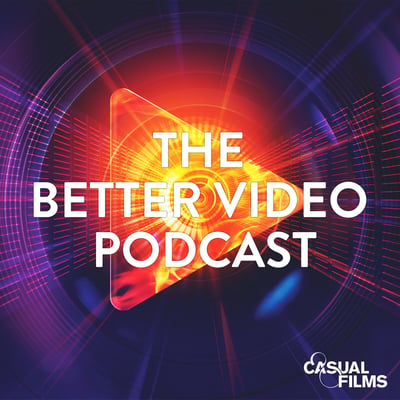 If you would like to learn a bit more about the platform, you can listen to Adam talking to Co-Founder Nick about where the idea came from and how it works, in this bonus edition of The Better Video Podcast. You might even like to take a moment to subscribe!