For the second of our Better Video Power Hour discussions Nick was joined by GE Healthcare's Global Employer Brand Lead, Daniel Perkins to talk employer brand, recruitment marketing and how company culture videos can help, and more.
Dan has 15+ years experience working in the industry, including leading the global employer brand team at Rolls-Royce. Having started out in account management, he has a keen eye for detail in the creative process and was able to share lots of insights on how to get great work made.
Rolls-Royce: Jimmy C paints Charles and Henry
Dan explained the sign-off process for a campaign based on a graffiti painting of the company founders. By any yardstick, this was a fairly creative way of promoting the 100 year old brand (and definitely one of the company culture videos we're most proud of).
Dan had seen Jimmy C's work (most famous for his mural of David Bowie in Brixton, South London) and felt that it would make an eye-catching centrepiece to promote the addition of Art to the traditional STEM (Science, Technology, Engineering, Maths) framework.
Dan made his own simple promo film (we could have helped you with that, Dan) and took it to the CEO - who he was able to enthuse enough to get it signed off. Sometimes, it helps to take an unconventional approach to get the work you really want to make made.
We also covered:
What is an employer brand and why is it important?
How to get creative ideas made within a large corporation?
Why use video? Why company culture videos?
How to get your videos seen?
Why is Inclusion and Diversity so important?
The most important lesson Dan has learnt?
Who is doing it really well?


If you missed it, don't worry you can watch the recording right here. Keep an eye out for the next webinar on October 19th! Details to follow.
Watch the replay here: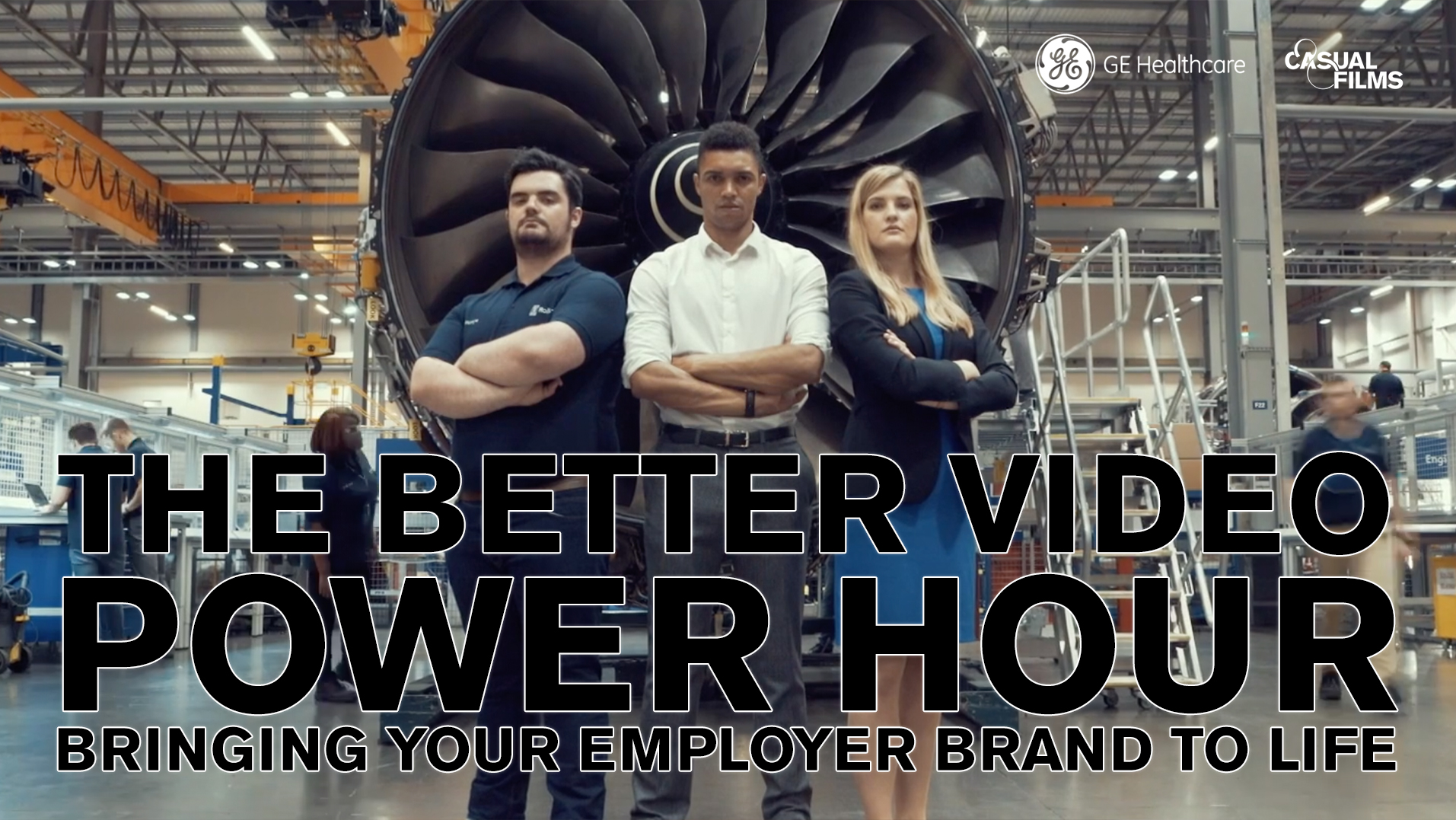 Click on the above image to watch the replay
---
If you have a project that you would like to discuss, please drop us a note, an email or a call. Our experienced producers are ready to help make your next project the best ever.
If you are keen to kick your project off on the right foot the best thing to do is to get your brief exactly right. You can download our guide to doing that right here.
Or, if you'd like to explore the idea a little further first... Find out more about recruitment videos and how they can boost the success of your recruitment and brand-building efforts. Get everything you need to know about attracting and retaining diverse, high quality talent and how we can help, in our Recruiting Video Services Guide.
Contact Us