While we don't do what we do to win awards, it's wonderful to get recognised for our work, and recently winning a
Content Award
for
Public Sector Content Campaign of the Year, as well as being Highly Commended for Outreach Campaign of the Year, for our project "I'm Out" with Haringey Council was no exception.
It made me think back to about a year ago when this project first came into being. As soon as I got wind of it, I knew I wanted to produce it - I've always been passionate about working with young people and actually started my producing career working at a youth charity. Living in London for the last six years has also made me acutely aware of the huge issue of knife crime affecting young people and their families in the capital. So it felt hugely important for us to get this campaign right.
Getting it right started with speaking with the people it actually affected. We teamed up with Haringey Sixth Form and went and met a group of sixth formers doing Media Studies. Despite my previous experience, it is still terrifying to walk into a classroom full of teenagers and having to present your ideas to them. While we were first met with a slightly stony silence, we eventually started to have a really honest conversation about the realities of knife crime in the borough. This was the first of many meetings with the group, who voiced their opinions honestly (sometimes brutally) and worked with us to write a script that reflected their experience of the impact of knife crime.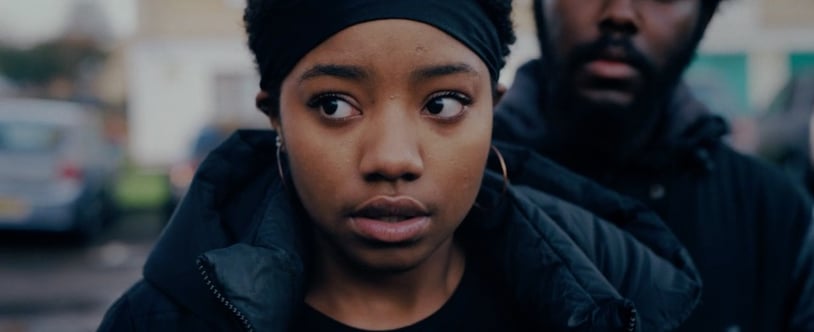 They wanted to tell three stories - that of the perpetrator, their family, and their friends. Once we had an outline of the narrative, we needed to write authentic dialogue and ensure everything was on point. Again, it was crucial to work with the young people on this.
---
Want to make sure your online video content is as effective as possible? Download our carefully researched, free guide to how long is the
optimum length for each platform
you share it on
here

.
---
While we had a written script that took us through each narrative point, when it came to the filming, we approached scenes using improvised dialogue to make sure conversations felt real. While the principal roles were played by actors from the wonderful Young Actors Agency
, we also cast our sixth formers in key roles, and their performances were absolutely brilliant. We worked with fight coordinator Dan Styles who, in just two hours, managed to teach both our experienced and inexperienced performers how to perform a convincing fight scene. All expertly shot by DOP John Ford and directed by our very own Alex Berry.
With a limited budget, limited time, limited daylight (the films were shot over four days in the depths of December and January), the shoots were long, challenging days but also incredibly rewarding. I absolutely loved having so many young people on set, helping out behind the scenes whether they were runners, BTS photographers or performers. I also feel incredibly grateful that we had the opportunity to do this project before everything changed as much as it has in 2020.
It was a career highlight to work on something that was able to have an impact on a real issue in our city, that gave young people an opportunity to work on a big scale production, and that gave us at Casual a chance to work with a group of inspirational young people who I know will go out and make the world their own. It's great to win awards for this work, and we hope to see more come our way, but for me, the films were already a winner.
---
If you have a project that you would like to discuss with Tarryn or any one of our excellent producers,
share some details
here
and we will get you exactly what you need.