We are lucky enough to get to produce all sorts of work for all sorts of causes around the world. Every so often we get to work on a project which really hits us and reminds us just how powerful the medium we work with is. Our latest work for the UNHCR Nansen Refugee Awards is just such a project.
The UNHCR Nansen Refugee Awards, recognise individuals, groups and organisations who have gone above and beyond to protect refugees, displaced and stateless people.
Live action profiles were usually played at the awards to celebrate each winner, however due to the challenges of filming during Covid-19 the UNHCR approached us to help produce impactful films in a Covid friendly way.
Using a combination of live action, documentary footage and animation we were able share the journeys and incredible achievements of each of this year's inspirational winners.
"[Casual] did everything perfectly. It was a very easy, smooth process. Because of the nature of the work, I wasn't expecting it to be so easy. I can't sing their high praises highly enough."

- Will Davies, Producer for UNHCR
The team at Casual developed a style and created bespoke characters for each of the awardees. These were then animated, transporting viewers to the challenges that had been faced by the winners and refugee communities. This was later combined with UNHCR footage which had been shot by local crews and edited by the team at Casual to show the reality of the winners' achievements.
This year five inspirational women have awarded the honour, they are:
The Nansen Refugee Award Laureate, who frees children from the bonds of sexual exploitation:
---
Tetiana Barantisova
The Europe regional winner, who led thousands of refugees to safety and helped displaced Ukrainians living with disabilities find support and security:
---
Rozma Ghafouri
The Asia Regional winner, who has transformed Afghan children's lives through sport.
---
Sabuni-Françoise Chikunda
The Africa regional winner, who overcame personal trauma to champion other refugee women in the Uganda:
---
The Middle East and North Africa regional winner, who created the 'We Love Reading' program that has inspired and empowered thousands of refugee children:
---
The films were streamed online at a special ceremony on Monday the 5th of October and are currently displayed on the UNHCR website. Social edits are regularly shared across Instagram, LinkedIn, Twitter and Facebook.
"Right at the end of the project, we had to completely change the language of one of the films from Russian to Ukrainian. They were able to do that and turn it around really quickly. They were very good about cost as well. They never tried to charge extra. They stuck to budget very well."

- Will Davies, Producer for UNHCR
It was a privilege for the team at Casual to tell the stories of these amazing women. To find out more about each of each of the winners you can visit the UNHCR Nansen awards here.
---
If you'd like to learn more about Animation at Casual Films you can check out this post also by Emily: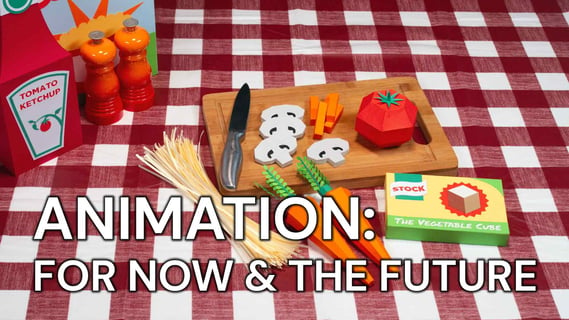 ---
Or, if you want to speak to Emily or any of our excellent Executive Producers, you can drop us some details here and we'll get back in touch.