There's a lot to worry about these days. Revenue is down. Staff are scattered. Budgets frozen. Yet your customers and employees need to stay informed and reassured. Casual Films has shifted to provide COVID-safe productions both remotely and on site. UK Producer Tarryn Paul shares some of her thoughts on shooting in the 'new normal' below.
I never would have envisioned a time where I would turn down the chance to go out for dinner on multiple occasions, where my mental checklist before leaving the house was the mantra 'phone, keys, wallet, mask, hand
sanitizer
' and where I would go for months without hugging my friends or family.
But of course, none of us imagined it, and yet here we are. Six months into a global pandemic, where it is completely normal to cross the street to avoid someone, (anyone), where our social behaviors have been turned upside down.
As we settle into this new normal in our daily social lives, so must we settle into it as we get back into production. And when a huge amount of your work relies on you being physically with people, often in close proximity, this can be easier said than done, especially with constantly changing guidelines.
As the COVID-19 dust has settled over the last few months, a shoot I had scheduled in March was pushed back to August, and I've spent the last few weeks problem-solving how we still deliver an excellent series of films for our client whilst ensuring their safety, as well as the safety of our crew and acting talent.
I am sure we're all aware of the many precautionary actions we all need to take to prevent the transmission of the virus, so I won't bore you, but what I will say is that common sense is always the starting point (as it should be) when risk assessing any production.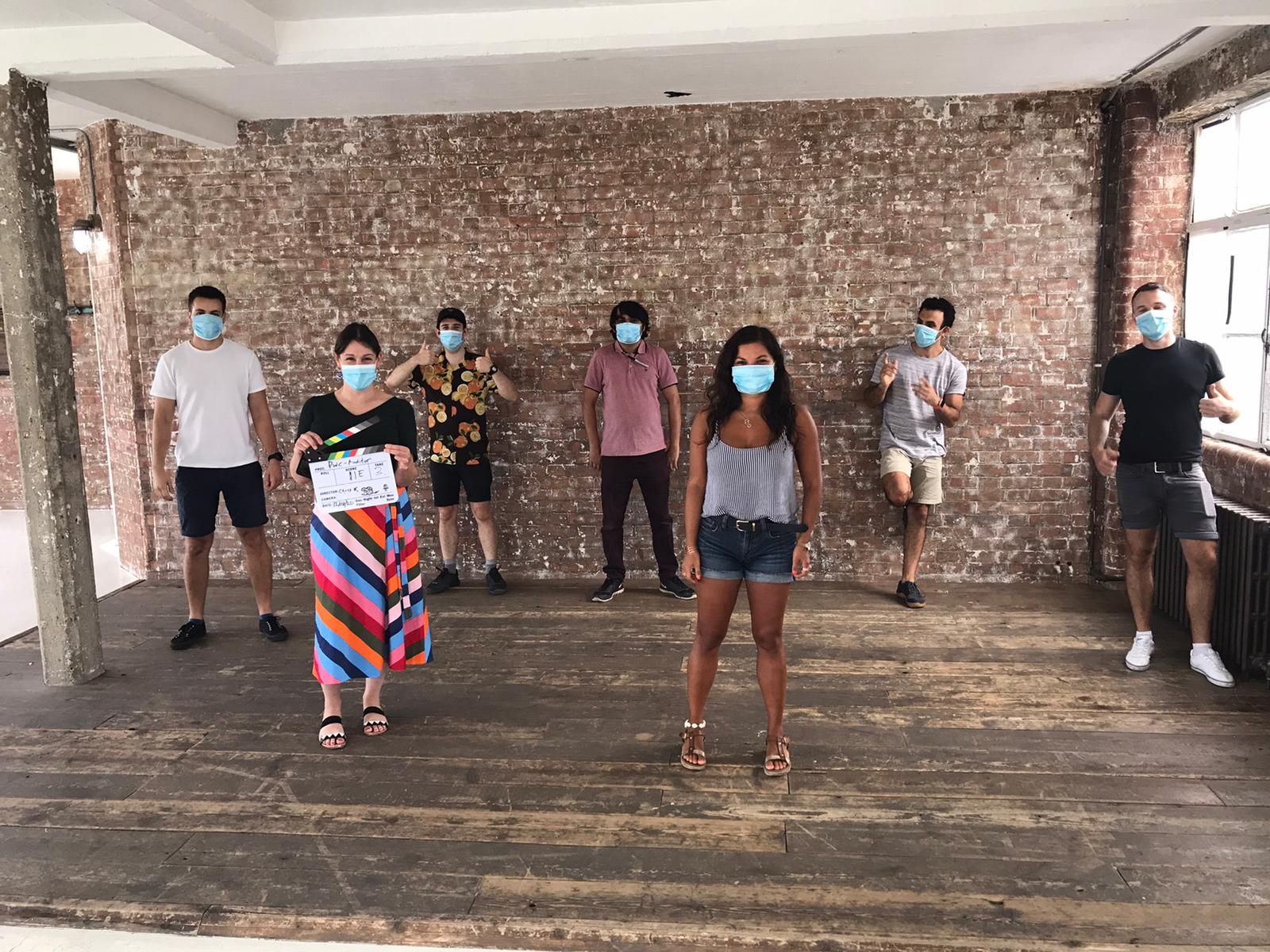 Temperature checks before we start, masks for the crew, social distancing, good airflow, sanitizing all surfaces and props, and regular breaks to wash hands are all things we're ensuring are key in all of our productions. We're also abolishing the use of shared paper - so no more call sheets and paper scripts littering the set. Plus, a huge amount of form filling - Specialized Covid Risk Assessments, Health Declaration Forms and Method Statements, to name a few.
Long lenses, boom mics and reducing crew numbers are also things that we're actively doing for each shoot we plan. I've also arranged to have a green room each day, so that our client can view the action on a monitor without having to be in the same room as the crew.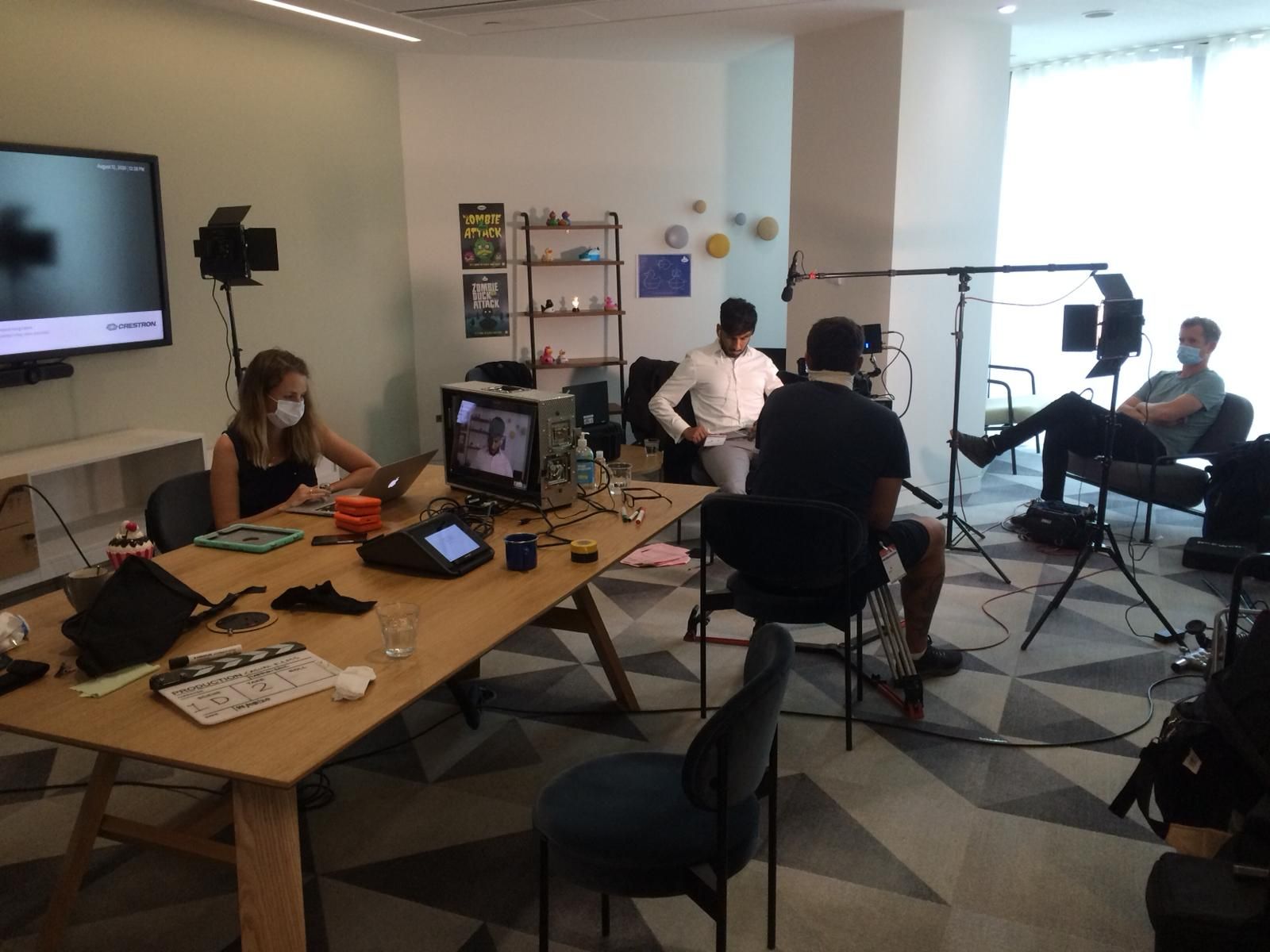 Finally, pivoting the creative, where possible, to reduce the contact between actors is something I've been able to do for this particular shoot, so that each actor has their own day for filming. We managed to change one scene from being a face to face scene to a telephone call instead, and are using the subtle dynamic of this type of interaction to further the drama (for example, you can't roll your eyes at someone in person without seeming rude, but you can on a phone call)
This of course isn't always possible, especially for ideas developed in a pre-pandemic era, but as we're developing creatives for new projects, we're always looking at ways to bring the idea to life, whilst still ensuring the safety of everyone on set.
Whilst donning masks, and checking people's temperatures will be a very different experience to my last shoot, I am extremely excited to get back on set, and start making content again - here's to the new normal - for now.
We're here to provide an outlet. A supplier that will hit the ground running with the most proactive and reliable production service around.
We'll make commissioning a video the easiest part of your day by taking on as much of the lift as we can.
Our teams are veterans of thousands of briefs from the largest names in business. Our processes have been honed over 13 years of fast paced, high volume video production.
We will deliver for you. So that's one less thing to worry about. Contact us today.