This week we were thrilled to receive a Board of Trade Award, or 'BOFTA', which was given out by the Rt Hon Dr Liam Fox, President of the Board of Trade and UK Minister for International Trade. We were aboard HMS Queen Elizabeth in New York Harbour to receive the award "celebrating the best in British innovation and entrepreneurship" for our contributions to Transatlantic trade.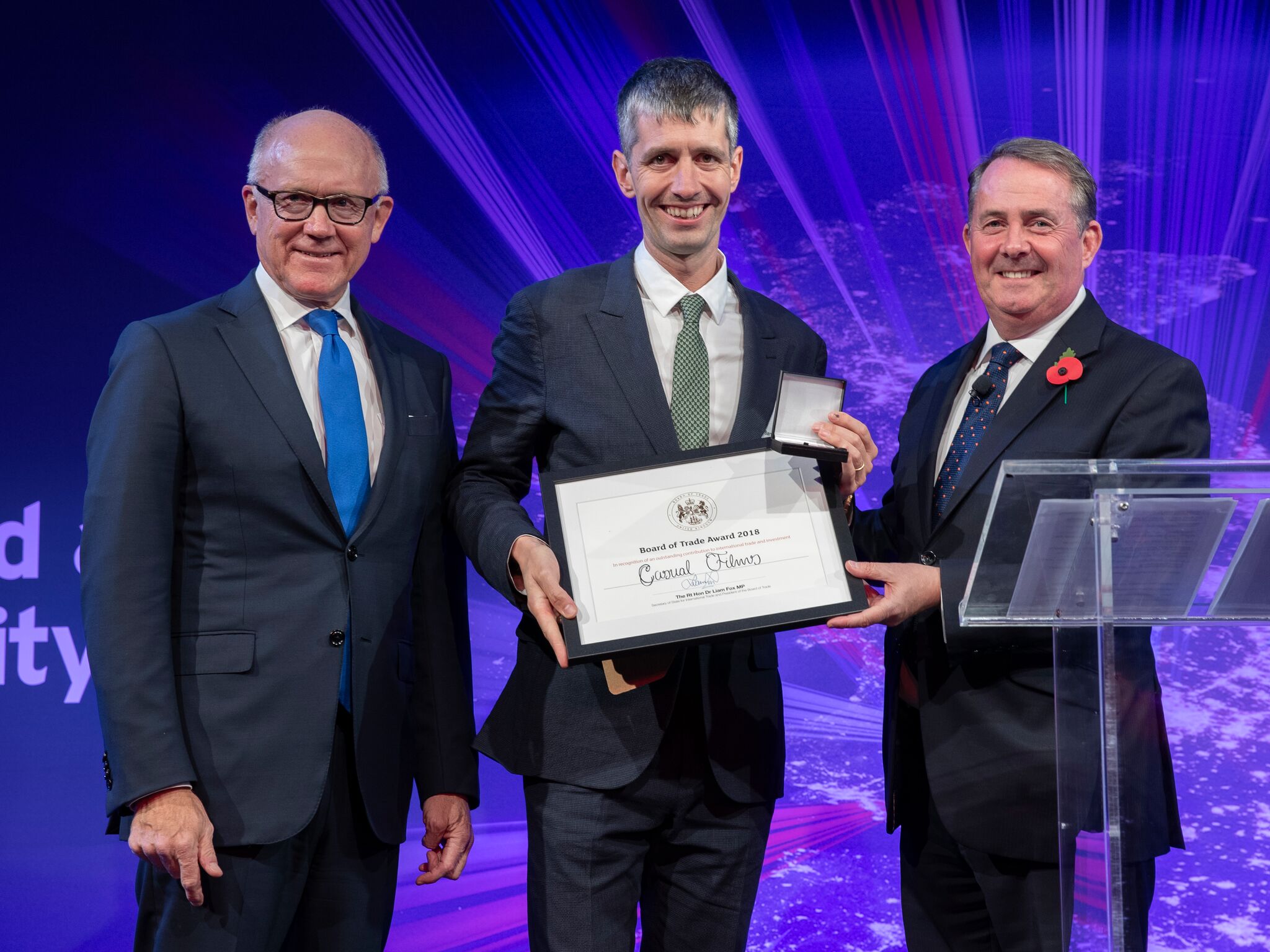 Barnaby picks up the award from Rt Hon Dr Liam Fox and US Ambassador to the UK, Woody Johnson
As a production company we tend to pick up awards for our films. It's therefore rather nice to pick one up for the business side of things. We first set up in New York in 2011. Building the business up in the US has been an amazing adventure and continues to challenge and engage us.
The Queen Elizabeth is the UK's newest aircraft carrier, costing the taxpayer a handsome £3.1 billion. We're pleased to report that the money has been well spent and it made for a cracking backdrop to an award ceremony.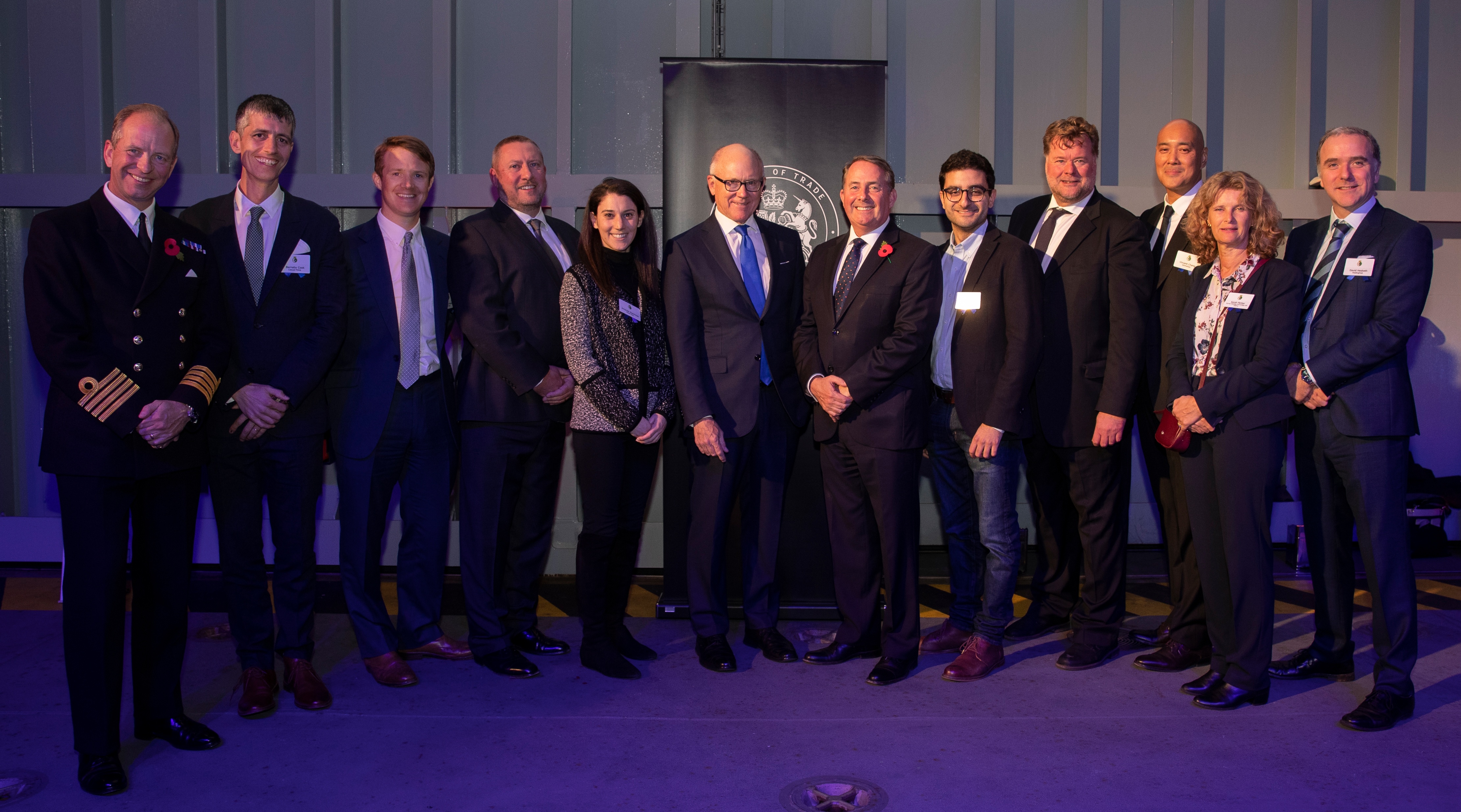 Barnaby and Nick with other award winners, the Secretary of State, Ambassador and the Captain
We were ferried to the warship flanked by NYPD helicopters and machine-gun armed patrol boats – which certainly built our anticipation for the event. The ship cut an impressive silhouette against the darkening sky. Having arrived we were saluted and piped aboard by the assembled sailors and marines. It was the first time the Board of Trade's flag had flown above a warship in New York Harbour since the War of Independence.
Inside the hangar, flanked by Merlin helicopters, we were treated to G&Ts (with tonic from fellow award winners Fever Tree), a greeting from the commander of the ship, Captain Kydd - no relation - and a selection of tunes from the band of the Royal Marines. This was followed by a fair bit of photographing and discussing how we had come to end up on the boat, award in hand.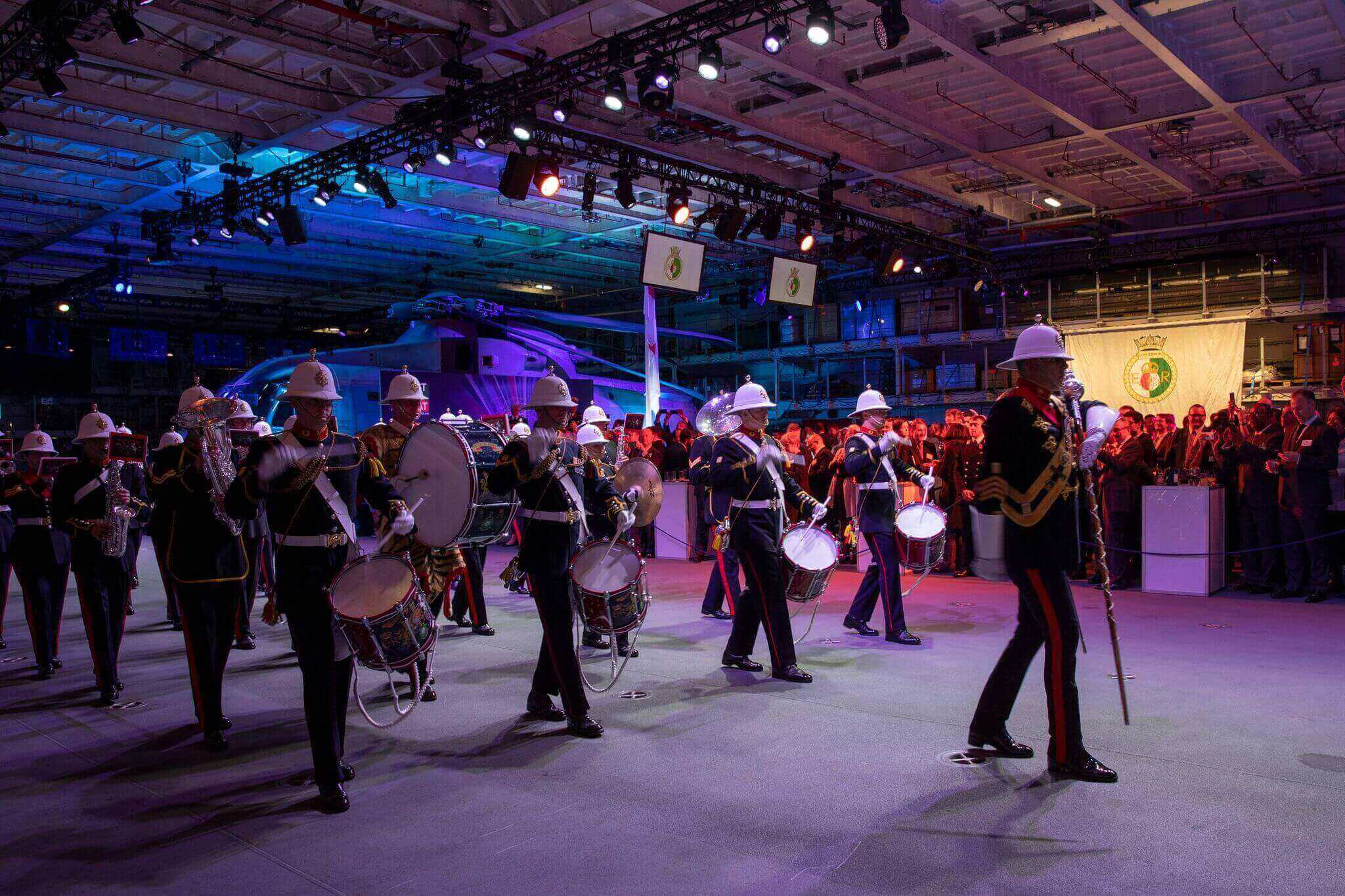 The Band of HM Royal Marines perform for the assembled guests
The award comes at an excellent time for Casual too, reflecting our ongoing dedication to our relationship with the US. A new fully equipped 5,500 sqft studio in New York, a new office in San Francisco along with some of our best work ever in London, have made 2018 one of our best ever. Thank you to all our amazing clients and staff for sticking with us and making it such a success. A massive thank you to Richard Powell at the Department for International Trade in New York - and everyone from the UK government - who has helped to make our business in the US such a success so far.
Contact Us