With the strangest football season in history coming to a close, Liverpool atop the English Premiership for the first time in 20 years, Leeds United back in top flight football after a 16 year gap and newly promoted Sheffield United are nestled safely in the top half of the table for another year. Now you might be thinking, Arthur this is all great but what does this have to do with brand video production? You might also be thinking Arthur you don't even like football! Well at the beginning of the 2019 football season we were approached by Sheffield United's new sponsor Australian brokerage firm USGFX to create a film, and so begins my football film story.
Like most sponsors in football USGFX didn't have a pre-existing connection with the club, they simply visited the club and immediately bought into the ethos. Hard work, dedication and commitment to achieving success connect these two organisations and that is what forged this unlikely partnership.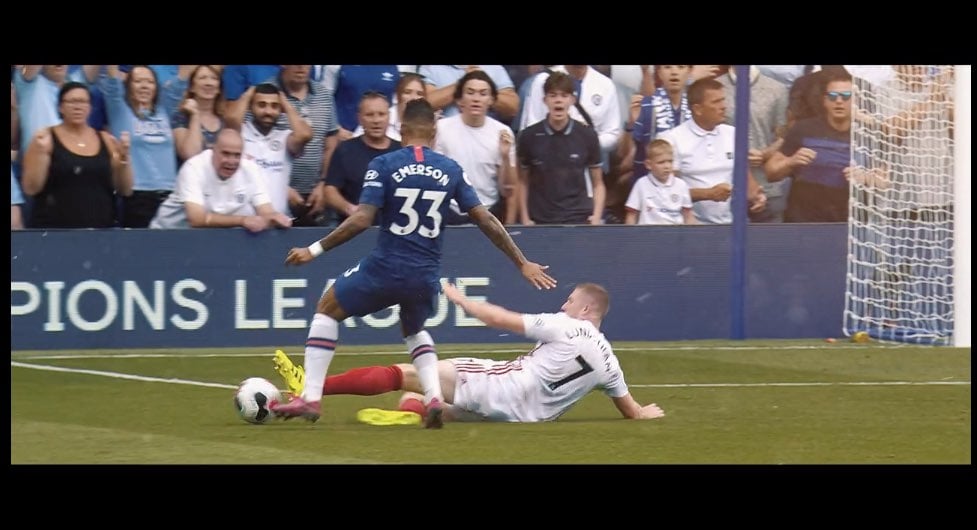 Our challenge was to weave the story of a newly promoted football club with a rich and long history of sporting success with a financial global powerhouse… easy! We started by speaking with USGFX to find out what first drew them to Sheffield as a potential club to sponsor, what similarities did they see between themselves and the team and what did they want to say to the fans who likely would never have heard of them.
Related: Make sure you're recognised immediately. Build brand awareness with professional video content backed by expert strategy. Learn how in the Casual Films Guide To Marketing Video Production.
Coming from a sporting background I knew that filming with professional sports people is, let's say fun! You head to the ground on media day, you wait for hours to speak with the players, you get 10 minutes to interview them and then they're gone! We also had the challenge of working around a pre-season training plan for the club's return to the Premier League after a 13-year wait.
As always, the team rose to the challenge with only two weeks to develop a storyline, shot list and schedule for the three filming days up North. The team worked tirelessly with USGFX and Sheffield United's media team to plan and execute a flawless shoot. The final product really speaks for itself.
Promo film
As well as the main promotional film we also created shorter pieces of social content which directly linked elements of USGFX's core principles to the football team. These films really helped to enforce the connection between Sheffield and USGFX from more than just a sponsor to a company that shared and embodied the same values.
Social Cut 1
Social Cut 2
Social Cut 3
When the marketing video production crew headed up to Sheffield on a rainy (it is the North) August afternoon, Sheffield United were simply a newly promoted side hoping to hold their own in the top division, seeing them now safely in the top half of the table I felt a strange sense of pride. In our roles as storytellers and filmmakers we're given the unique opportunity to see things before they happen. The players were optimistic, the club were anxious and the fans were excited and we were able to capture that and preserve it. Don't get me wrong I'm definitely not a football convert but give me any sport and I'll be happy enough!
---
If you'd like to talk to Arthur or any of our experienced exec producers about producing a series like this, share a few details with us here and they'll give you a call back.