The Coronavirus Crisis has led to some major changes in the ways we are able to conduct business. Business communications are more important than ever but the environment in which we're producing them has never been more challenging. To help you keep your business communicating, our UK Managing Director Oliver Atkinson shares his thoughts and content strategies for overcoming obstacles and producing high-quality content.
1. Communicating During A Budget Freeze
Communication has never been more important but what do you do when budgets freeze and you don't have the usual resources to produce your content?
The solution? You guessed it, it's time to take things into your own hands. While this might sound scary, just start making videos of your internal comms and make sure you're communicating effectively with your team. We're in a world where things are upside down and there is a high level of personal and professional insecurity, so people will need reassurance and video is the next best option to being in a room with your team.
With a company email, yes, you get the information down but you miss out on non-verbal cues that let your employees see you are dealing with the current situation with empathy and compassion. There may be some hard decisions and conversations during this period, and the more leaders present themselves rather than hide behind press releases and official responses, the better.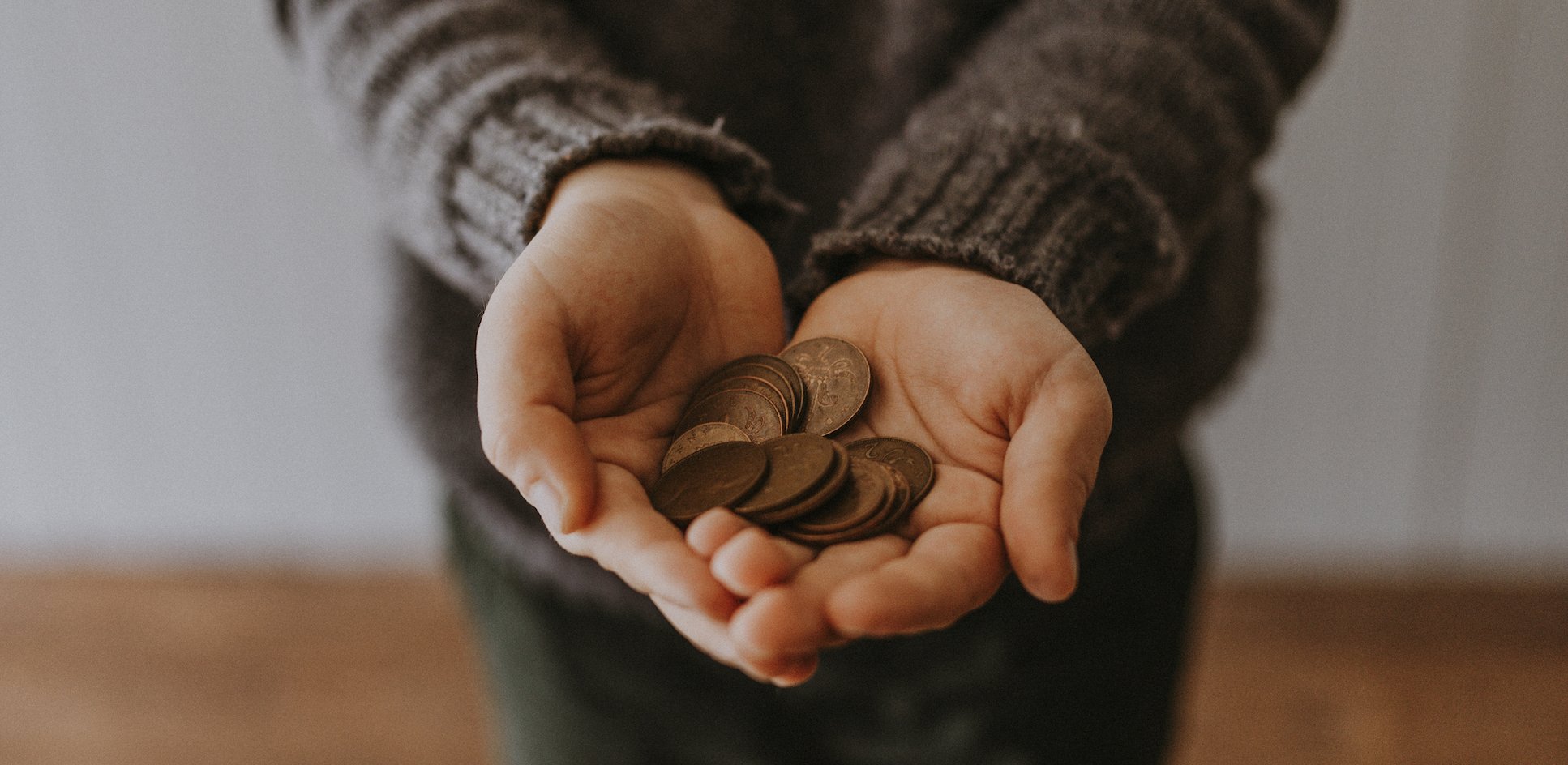 If you need to continue producing client-facing content and the UGC or self-made route just doesn't cut it, then it might be worth talking about a deferred payment option with your trusted suppliers.
---
2. The Deadline Was Yesterday…
Ok, so you've got a reduced team and budget but you still need to communicate. How do you hit the deadlines in a world that is changing daily?
I'm sure you've been keeping track of the Covid-19 updates globally, locally and, of course, socially - the memes, the endless memes!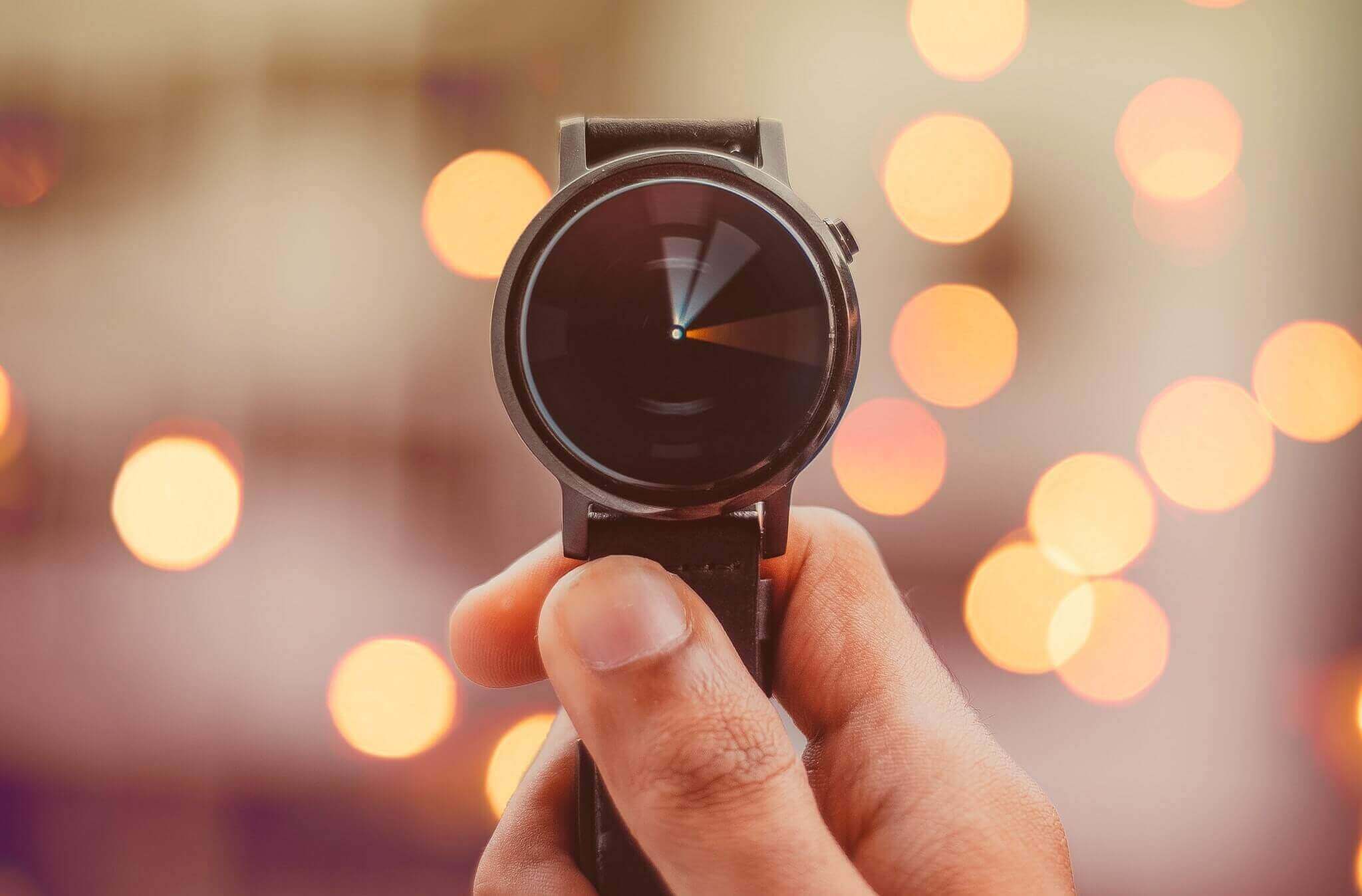 This constantly changing environment means that you need a flexible content production strategy that's fleet of foot. And if you want to release messaging that relates to the unfolding situation, launch your comms after two days or it may no longer be relevant. So, if you're just about to spend six weeks creating a five-minute animation on your Corona response, you've been living in isolation with the curtains shut for far too long.
There are, however, fast turnaround solutions. Stock edits with a simple and short script, podcasts and spritzing text animations are all excellent ways of communicating quickly whilst keeping the production values high and impactful. Failing that, I suppose you could always create a meme.
---
3. Can't Shoot
Lockdown means no camera crews and no shooting on location so if you want to create bespoke content there are a few options:
Dig into your archive to look at what you already have. Stock edits and re-cuts are a fast and effective way to get your message out there and if you're using a company archive, you'll be starting with a bespoke, on-brand look to your film.
If you don't have existing content, there are still alternatives to shooting. We're currently 'shooting' a virtual round table with actors at home playing out a boardroom scenario and Casual Films NYC have used Adobe Character Animator to turn a piece of home shot content into a fast turnaround character animation.
Related: Want more tips on creating successful branded videos? Check out our free Guide To Marketing Video Production.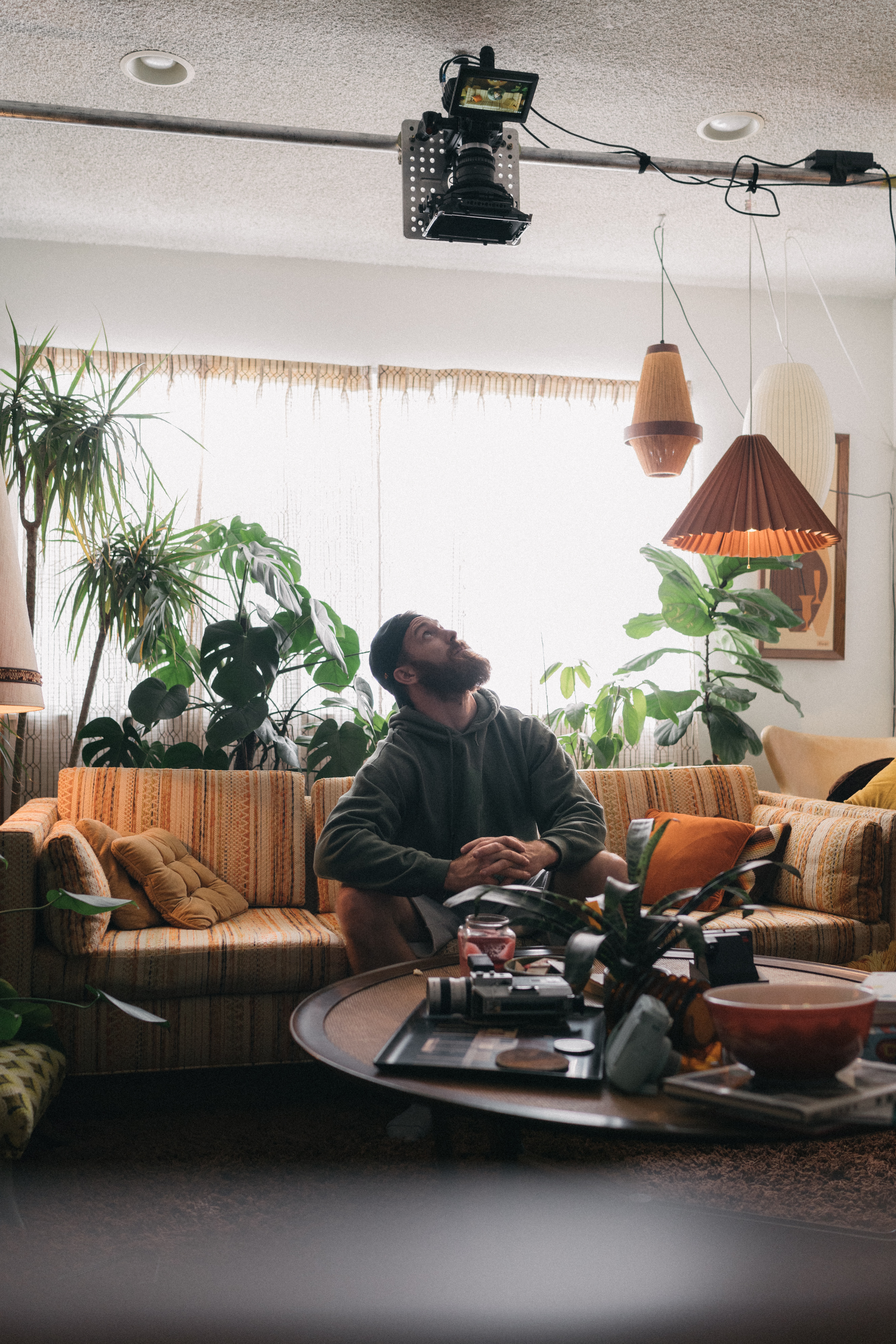 ---
4. Corona Content Pollution
Covid-19 response emails have undoubtedly been flooding your inbox. Even without this current crisis there has been a huge amount of content to contend with online, but this global situation has hiked it up to a whole new level. That said, the same rules still apply.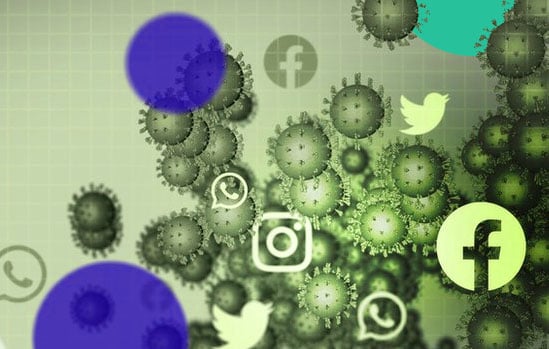 Target your content at the appropriate audience. Make it creative, memorable and keep it on point. Remember, a creative approach doesn't have to be expensive. You can do it yourself, just give yourself parameters to work within – this could be, delivering the message in one hundred and fifty-five words (which is a one minute duration on screen) or just simplify things making sure you have one key message. Think to yourself, 'if I had to write this message on a t-shirt what would it say?' So, for example my t-shirt would say, 'Make your film easy to understand'... Thinking about it, I'd probably stick a Casual Films logo on the back as well.

Related: Sick of seeing the same, boring COVID-19 messaging everywhere? In this blog post, we unpack the secrets to creating fresh, shareable content.
---
5. The Remote Workforce
It's hard to keep in touch with a remote workforce, but more than ever, your employees need to hear from you so think about frequent updates from the leadership team.
Broadcast periodically on multiple channels to make sure you are on topic and updating on the unfolding situation.
This needs to be two way, for example, you could set up a line manager Ask Me Anything hour, live streaming questions from employees, or you could produce a weekly video answering questions submitted by the team throughout the week.
Set a few topics for your team to film themselves while they're at home. It could be home-exercise, how to keep the kids entertained or simply how to stop going insane… It is a great opportunity to collate a huge amount of video content from your employees. Now, not everyone will be up for it and that's of course, understandable, but I guarantee some will, and you could end up pulling together some inspiring stories to create a morale-boosting employee film. With a little guidance, you'll be surprised at how many people give it a go.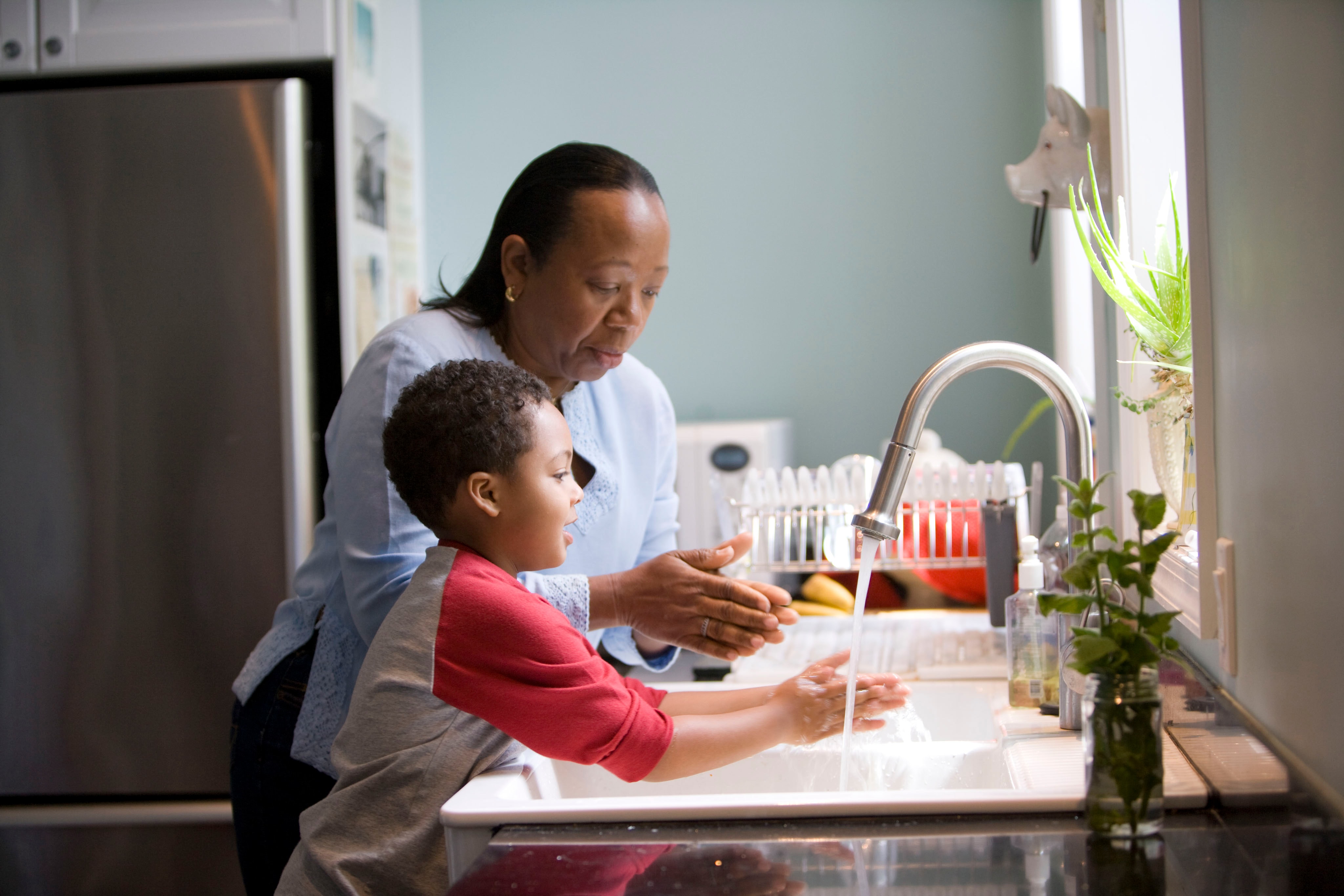 ---
6. Information Overload
Businesses need to make contact with their clients more than ever, and even though they're all at home, your audience may still be time poor.
Rather than send out a long piece of comms, you could break it down into digestible pieces of content and release a new episode every day or every other day.
There is every chance this virus will have us all on lockdown for several months so make sure your content is relevant and don't just splurge all your information out in one big email.
If you need more help to figure out an effective content production strategy, we can help, so give one of our execs a call…If you need us, we'll be… also at home.
---
7. Inconsistency and Mis-Information
Sharing content unrelated to Covid-19 is important but get it wrong and you could come across as tone-deaf or at worst, insensitive.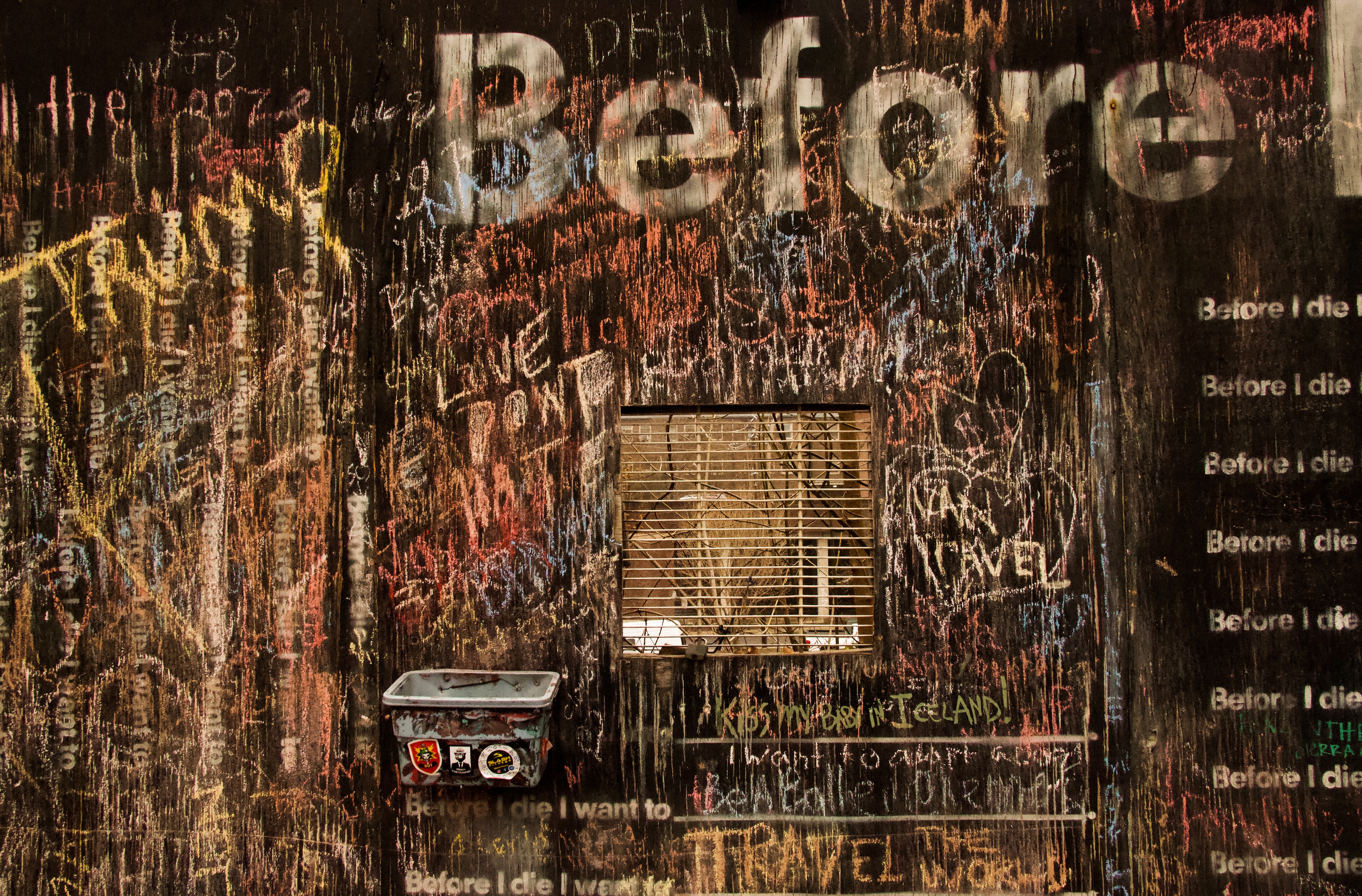 Make sure your communication is consistent and doesn't cause confusion - a small focus group of trusted people within your organisation can help make sure you're not unknowingly mis-informing your company and clients or omitting anything crucial.
There needs to be one clear voice from your leadership team. A branded video from the CEO is an easy win and a cost-effective route.
We're currently working on a brief from a major publisher where the CEO is filming himself (with the help of his family) and sending us the footage to edit. We are also directing the shoot over a conference call to make sure the production values are as high and the tone is appropriate, but all the 'crew' work is being done in-house… literally. This is the perfect way of shooting an authentic 'home' message while ensuring the semi-DIY production set-up doesn't interfere with clarity.
---
8. Cancelled Events
Events right across the world have been postponed or cancelled but if Elton John can pull off a virtual gig, then so can you! If you still want to go ahead with an event, you can, via virtual panels and roundtables using live-streaming or recorded presentations.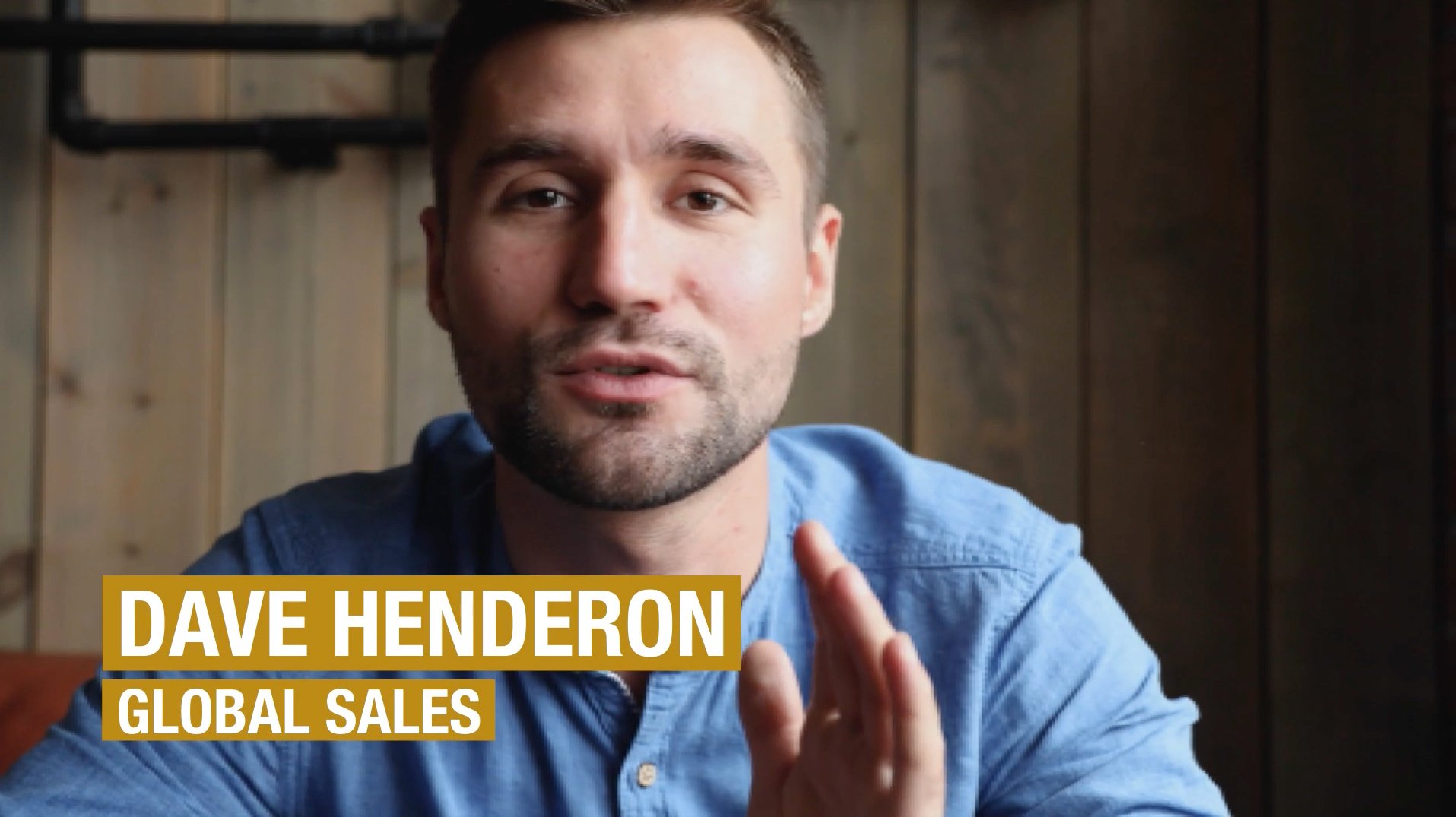 The benefit of recording your presentation is that you can add additional flourishes like animating the topics rather than speaking through a dodgy set of powerpoint slides. Think of this as your opportunity to make your presentation really sing. You could even add some video clips in as cutaways to illustrate your point (or cover up any awkward facial expressions).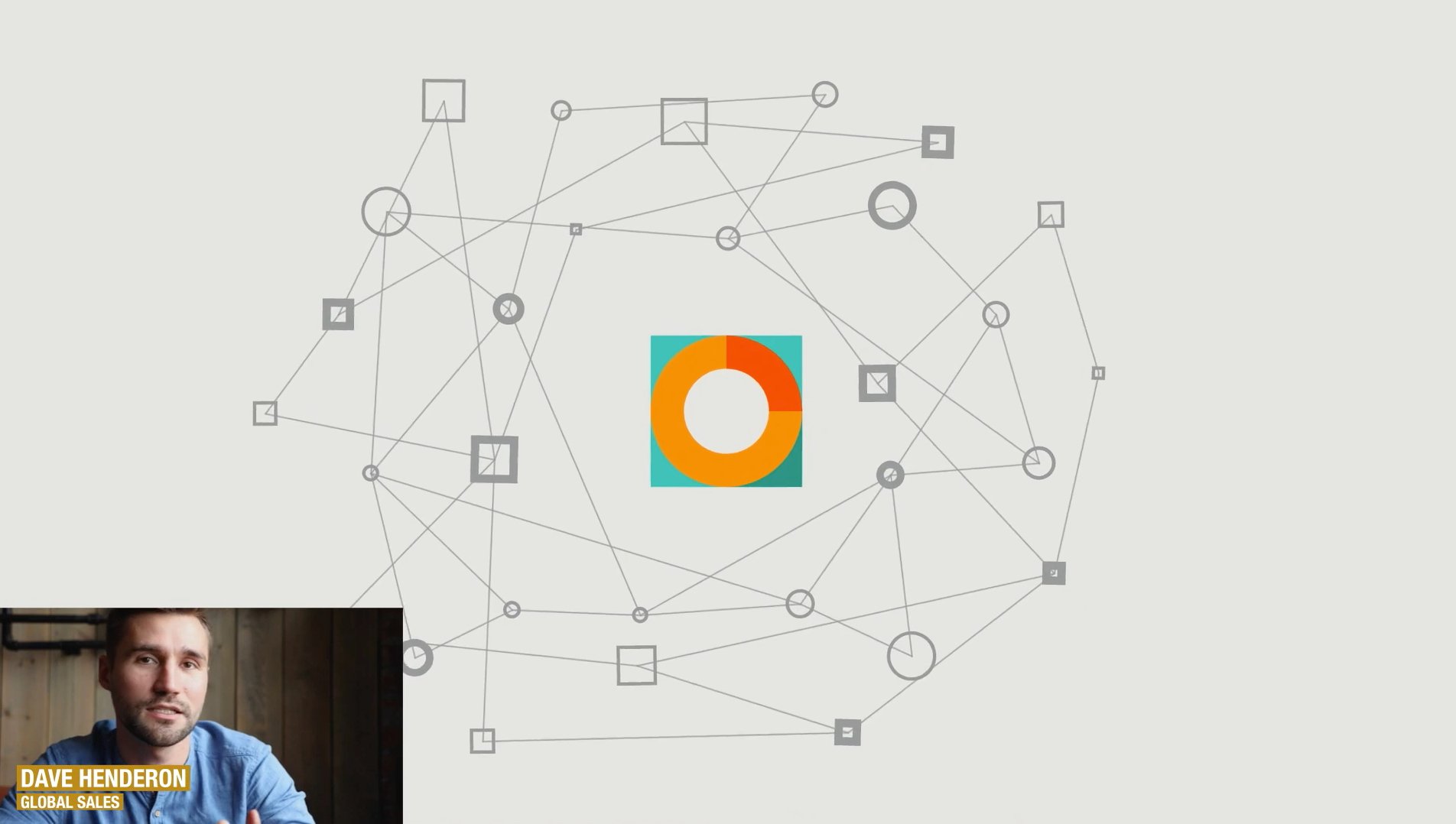 Streaming gives you that live element that gets you closer to an actual event experience although you need to take into account bandwidth and connectivity issues as everyone is running their wifi at full tilt.
---
9. Low engagement
Eventually your audience will experience corona-content fatigue and will be looking for an alternative output to engage with.
You could look around for inspiring films and think about producing content that engages authentically. This is a time for the right tone and behaviour from brands, and if you come across as salesy or pushy you may experience a backlash.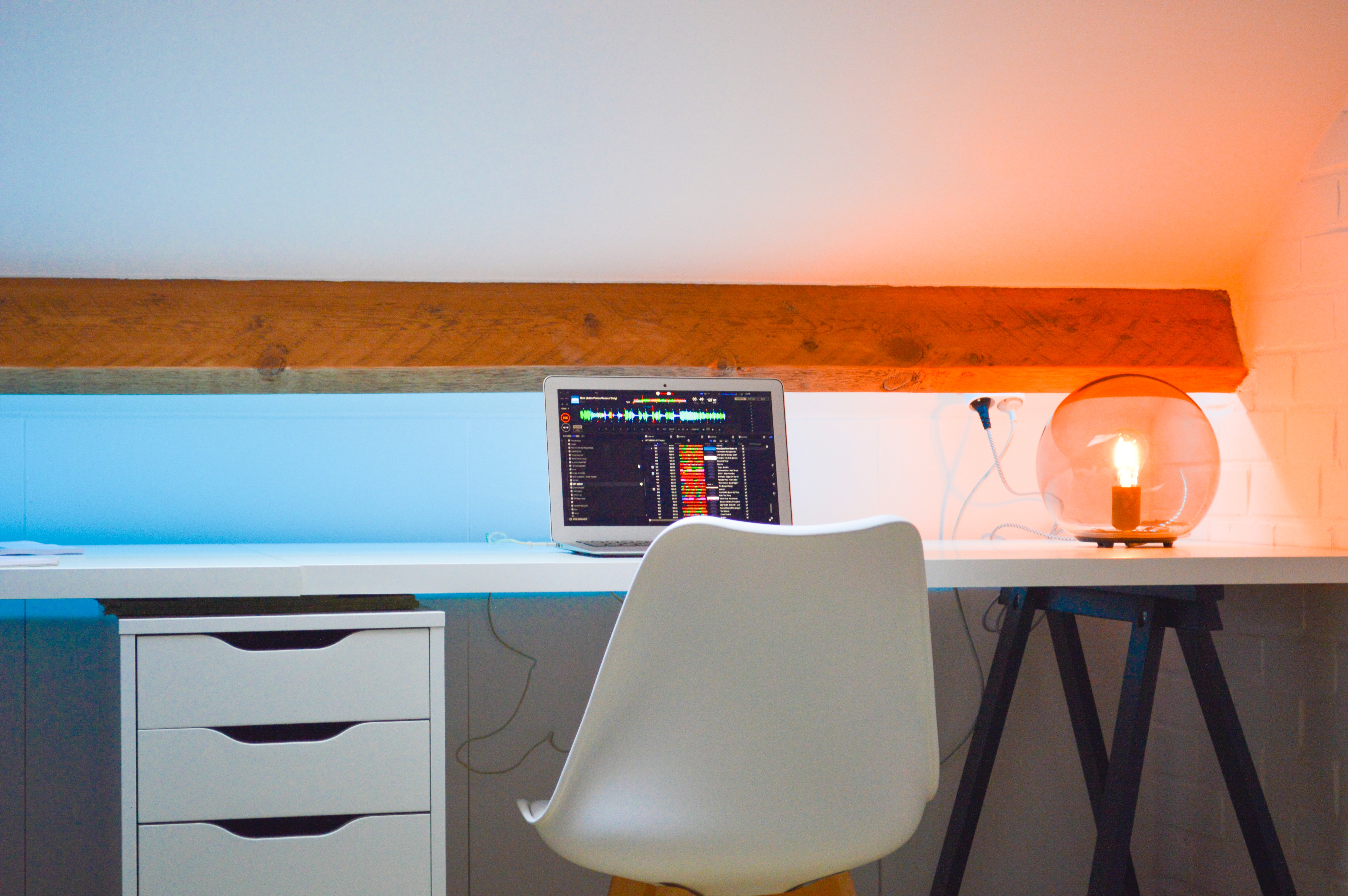 Internal or external comms at this time doesn't need to be policy driven, Covid-19 response, top down messaging… our post-production team created a track using found sounds while working at home. It performed extremely well on our social channels because sometimes people are just looking for something to make them smile. Oh and our resident baby employee Bo, also stole the show in his video on how to keep creative!
---
10. Clients Have Gone Cold
Your clients may have retreated into a comfortable Netflix hiding hole temporarily, but when this is through we will all need to communicate effectively to get things back up and running.
Shock will subside and brands will start to think about how they can reach their audience again. Listen through social, and seek out the available data to understand how you need to position your brand in this new landscape.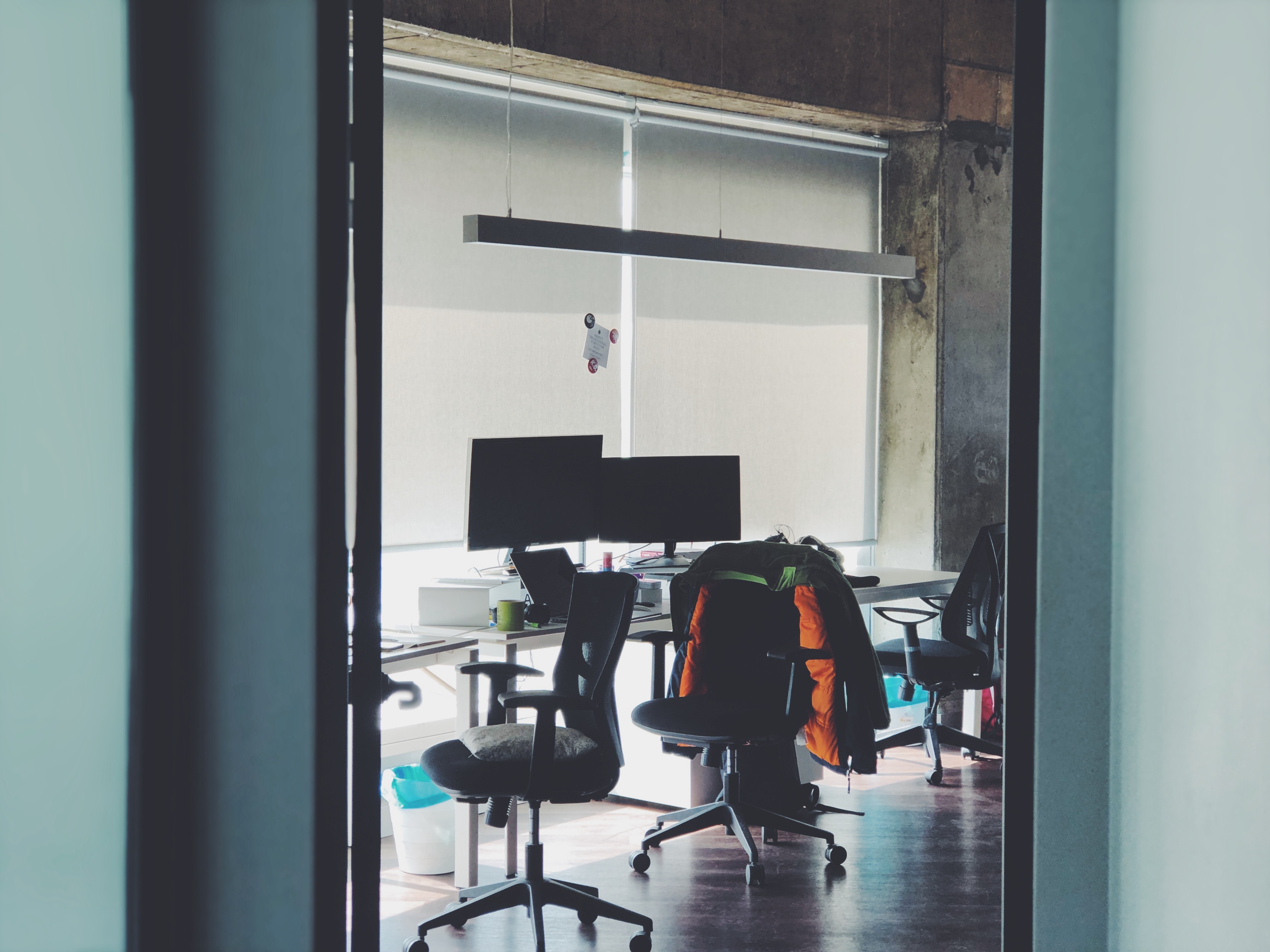 This quiet time is an opportunity to reflect and vaccinate your brand for the future, so call your clients, and keep having conversations to understand how the market is shifting. From history you can see that brands that keep marketing through recessions come out stronger on the other side. Create a plan and constantly tweak your content production strategy - but try to resist being too fixed in your approach. You may need to be agile and change your offering again, so have a few ideas ready to go.
Remember to keep celebrating important milestones and supporting the national effort with the right messaging. We'll get through this, we just need to Keep Calm, keep communicating and … Carry on… and wash our hands … (oh and stay at home).
Our experienced global video production team are on hand to help you make your production a success - wherever you are, whatever the constraints. We'd love to talk so drop us a line and one of our team will give you a call.