We have recently completed the first outing of the Casual Films Academy Charity in our new spot in California. We worked with a number of young students from Guardian Gym to make a series of films to help the non-profit to expand into a second larger space.
Back in 2012, we realised that the process of producing films gives the opportunity for a double win. On the one hand, the film itself can be used as a valuable promotional tool for a local charity that wouldn't otherwise be able to afford one. On the other the process of making the film gives the opportunity to give access to young people to experience the many benefits of working in a creative team and making something. Since then we have worked with well over 100 young people. This year, with the help of our excellent staff, we brought the idea to Oakland, San Francisco Bay, CA.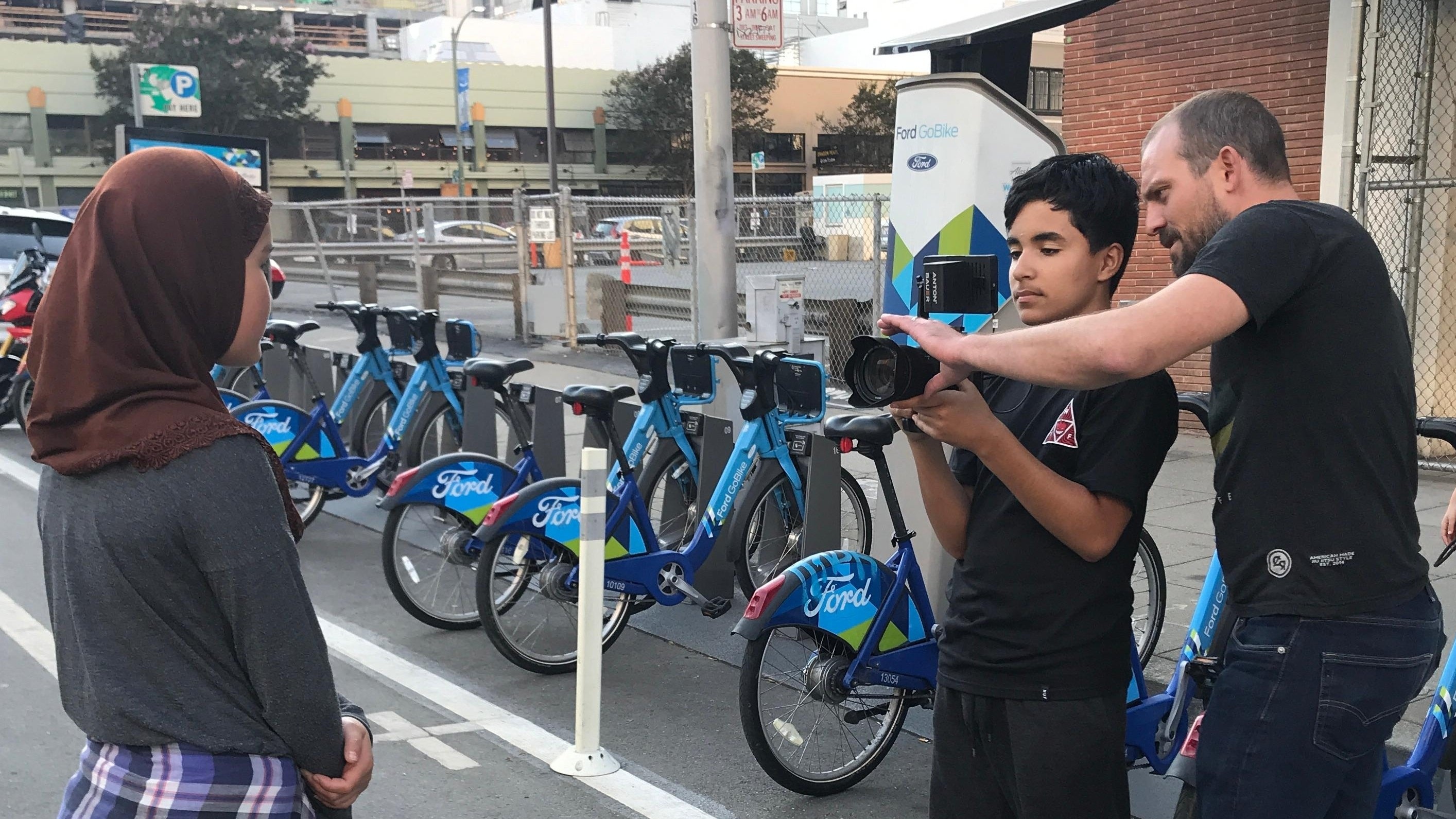 The Cause
The local cause we decided to work with was Guardian Gym - a non-profit martial arts gym based in Oakland. They offer free classes to kids in the community, where they practice Brazilian Jiu-Jitsu and boxing. At the same time, they are mentored and gain self-confidence. This helps them to develop important life skills like discipline. It works in a similar way to Tom's Shoes - one paying adult membership also pays for a young person's membership.
Guardian Gym's model has been so successful that they have outgrown their space. They need more funding to help them to open a second, larger facility to accommodate more members – both adults and kids. The videos we made with our academicians (if we can call them that!) are intended to promote and raise money for this second location.
15s Instagram teaser of Diego's film
The Films
We created five 30 second videos, each focused on a different young person. They filmed and edited these with minimal direction and guidance from CF resident filmmaker James Fair. That's worth repeating - these films were shot and edited by our Academy students. Each video tells the story of how Guardian Gym has helped them overcome a challenge they faced. You can see the films by clicking here.
The young people seemed to really enjoy the community atmosphere and collaboration of the production. They got proper hands-on experience and were really able to take control of what they were making. Watching them, you wouldn't guess that they were shot and edited by kids between the ages of 10-13 (and 18). They turned out to be amazing, and showcase how committed and dedicated these five kids are to both Guardian Gym and the Academy.
15s Instagram teaser of Kadijah's film
"Capturing some of our kids while they participate in a project to learn how to film, edit, and tell a story with the Casual Academy. Such a great learning experience for them to find a potential passion early in life. We can't thanks James, Lydia and Sanica enough."
- Guardian Gym
A massive thank you to everyone involved in the the project. It wouldn't have been possible without the time, effort and energy that our Oakland team put into it. If you want to make a donation please click here.
If you want to learn more about the Academy - if you have a local cause you think would benefit, or a young person in one of our home cities who is interested in getting involved then do please let us know. If you want to make a donation to the Academy - nothing is too small (or too big!) - to help us to help more special cause please contact us on hello@casualfilms.com