One of the major challenges we had when we started Casual was that video can be used for such a wide range of things. Before we realised the importance of focus, we would answer the question "So, what can you make films about?" with the pretty useless "Almost anything". Over time, we learned to be a bit more specific, and, in the last 12 years, we have made films that bring the whole of the employee lifestyle to life, from initial awareness, through recruitment, and on to ongoing engagement, and learning and development. We've even made films that retain and build a network of alumni for those who've moved on. We've made product promotions, adverts, discount films, branded content and conference openers. Some of these with actors and others with online influencers, with helicopters, drones and bodycams.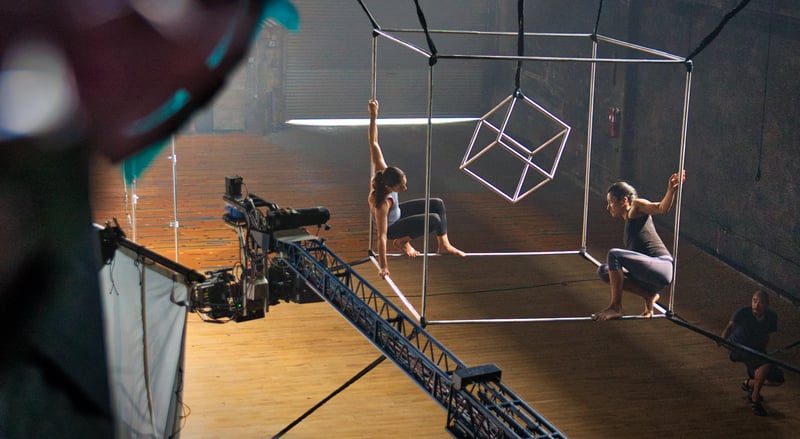 Casual has made over 8,000 different films for almost everything a company could want a film for. It's really important to understand that film or moving images can enhance any message you might have to share. Video is a great way of weaving emotion into selected facts. This increases their impact, memorability and the chance that people will act on them. Let's look at some of the ways that video has been used by corporate communicators.
We use the following classifications at Casual to separate all the different things that our clients have used our work for in the past. This is not exhaustive, but it does give a picture of the breadth of uses. Some of these are quite similar – or even overlap – and rely on similar attributes of video for their effectiveness.
Boost sales
"Shoppers who view video are 1.81X more likely to purchase than non-viewers."
– Adobe
The most common films made by companies, which we see in our day-to-day lives, are those designed to sell things. From the dawn of TV, advertisers have been promoting their wares, using every trick in the filmmaker's book to introduce, promote and explain their products. Films that are able to do this remain the kings of corporate films. From the time in the 1940s and 1950s in which advertisers were able to show that there is a direct line of correlation between the amount spent and sales increases; the budgets for these short films have grown, in some cases to become eye-watering. The annual colosseum of televisual advertising – the US Super Bowl – boasts vast audiences, and hence has a cost of around US$2 million for a 30-second advertising spot. Each year, companies compete to outdo one another and be recognised as having the best commercials of the night.
Promoting sales with animation: Greater Anglia Railways
At the other end of the spectrum, the prevalence of regional TV and now the spread of the Internet have made this type of marketing accessible to any business that wants to use it. There are a wide range of approaches available, from the relatively indirect to the focused sales activation described previously.
Encourage donations/funding
The emotive power of video makes it an excellent tool for pulling on the audience's heartstrings, and getting them to part with their money or time. I'm sure you are aware of the way that charities have used videos since the 1980s. These can also extend to Kickstarter and crowdfunding campaigns. Video's ability to simplify a message into a really compelling minute or so makes it excellent for this.
Introduce a business
As with encouraging funding, the ability to compress time and turn a 'who we are' PowerPoint presentation into a punchy 60-second promotion with music and branded graphics/colours makes video a useful tool to clarify exactly what your business does. The majority of websites that we have audited – over 1,000 thus far – are not using video on their homepage.11 They rely on the visitor being able to grasp what the business does in the few brief seconds before they click elsewhere. It is a truism that people/businesses tend to market to themselves. As such, there is always far too much assumed knowledge, which makes websites impenetrable.
A video is a great way of capturing attention and explaining, in an accessible format, what the visitor should be looking for. This is why having a video on your homepage can improve click-through rates by up to 80%. This video can also be used in presentations, pitches, reception areas and for new joiners/potential recruits – anywhere you might want people to quickly understand, through compelling media, who you are and what you do.
Promote a product or service through explanation
"4x as many customers would rather watch a video about a product than read about it."
– Animoto
Explaining succinctly what a product or service is or does is another effective use of video. Once again, most businesses communicating anything assume too much background knowledge. In this instance, video can break down exactly what the product is and does, and build trust and understanding in an accessible package. This may be through an animation, which is effective when used to illustrate complex messaging, because of the ability to 'show and tell' at the same time as using accessible metaphors.
Another effective way to promote a service is through interview-led videos with experts, clients or users. These increase the audience's trust in the product by borrowing from the featured subject's standing: their expertise or experience. Interview-led films or 'talking heads' are useful because they are pretty much the cheapest videos to produce, and we find human faces innately intriguing.
Get people excited
The moving nature of video makes it a great tool for exciting an audience about something. Admittedly, this could be an extension of promoting a product or service. However, it is distinct in that the method is less based on relaying information and explaining, and more focused on generating a positive emotion in the audience. One way of looking at it might be to say that explainer films engage the logical left side of the brain, while a film to get people excited targets the feeling, creative right side. These usually employ a stirring script and a voiceover with powerful music to do this. Both of these types of film, explainer and exciter, aim for the same outcome, though – getting the audience more engaged.
Increase brand awareness / tell a story
In reality, all the video content that companies share has the effect of building (or, unfortunately, sometimes damaging) their brand. Some videos are made specifically for this purpose, though. They may aim to align the business with a cause that matters to their target audience, or reflect on someone or something that they're interested in. It may extend to them wanting to share a story related to the company – the history or something that has inspired them.
Increasing brand awareness: Glenmorangie - the Evolution of Craft
CONTACT US
Attract the best candidates
Video is an excellent way to illustrate relatively intangible things, such as a company's culture. Most people looking for a role at a new company will research what the job is about, beyond what is included in the job description. Video is a great way of sharing some of the things that make your company special.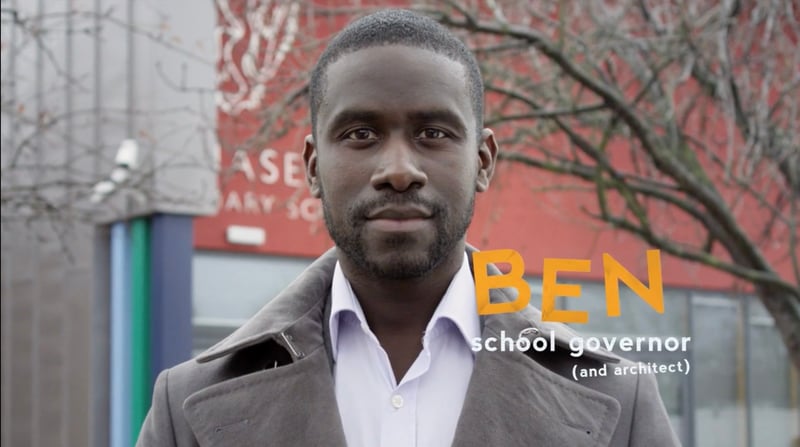 Illustrating your culture: SGOSS - Become a Governor
In the hypercompetitive job market one of the best areas for businesses to compete in is through an engaging, motivating and, crucially, well-communicated culture. Video can be invaluable in helping to build that culture, through communicating what the concept of the brand means. This is where video can be invaluable – it allows you to communicate with your potential (and current) staff on an emotional level. One point to note is that, in the age of resources such as Glassdoor (which allows employees to rate employers for all to see), it is important that the offer and reality align. Recruitment videos are split into two categories: employer/employee value-proposition brand films and profile/day-in-the-life films.
Videos to promote and clarify a company's diversity and inclusion policies should be included here too.
Train my colleagues
Another type of internal communication that uses video is learning and development. The zero cost of distribution, and the ability to make changes and amendments to videos on an ongoing basis makes them useful for sharing information and training across a large organisation. Animation works well for information, and interactive video is good for training, because it allows viewers to choose responses and outcomes. The functionality of interactive video also allows for scorekeeping and sharing, which is a useful way of injecting a little competition into the learning process. Beyond that, simply being able to show videos and then have people discuss them helps to increase the effectiveness of the learning.
Change behaviour
The external equivalent of internal training, making films to inform and change behaviour, is nearly as old as film itself; for example, the public information films that were used to keep the population up to speed in the first half of the 20th century. The modern equivalents are usually produced by governments or charities.
Start a discussion/conversation
Video removes any unnecessary information and pauses. This condenses the amount of time it takes to share different viewpoints in an argument, which makes it useful for setting up a discussion. Such videos are usually played at the beginning of an online/offline discussion, or to change to another subject.
Recording an event
The quality of an event film is, understandably, usually tied to the quality of the event itself. It is a useful way of encapsulating what happened, what was discussed or featured, and who was there. With some appropriate music and a dynamic edit, the video becomes a useful tool for promoting forthcoming events too.
But not everything – emotion vs information
All this having been said, there are some things that video is not great at. Emotion and information exist in a balance in all films. Too much focus on emotion – with practically no information – and the film can feel superficial and lacking in substance (think of most fashion ads). Too much information and not enough emotion, and the film will be dry, difficult to follow and impenetrable (some corporate reports embody this pitfall).
They should be like yin and yang. In every informative film you should have a bit of emotion, and in every emotive film you should have a bit of information (even if that is a basic narrative structure). Because of this, if you have lots and lots of information to get across, video might not be the best way to do it. You will probably find it more effective to create a PDF document, use video to outline a few salient points and promote reading the PDF through a shorter, more engaging film.
---
Whatever you're making a film to do, it really helps to be clear on what you are trying to achieve from the outset. We pulled together some top tips on how to get your thoughts aligned before you pick up the phone. Following the ideas in this document is the most significant step that you can take to maximise the effectiveness of your project spend. Check it out here: