2020 has been a challenging year. The global pandemic has affected every business. In March, we paused. Through the summer, we waited to see how the situation would improve across the world. But through it all, we adapted to the new normal. We came up with creative ideas to shift the way we work. And now, we're all figuring out how to continue our pre-coronavirus objectives in a new global landscape.
For us here at Casual, that 2020 saga is no different. We saw as the months passed and the COVID-19 situation remained largely unchanged, especially here in the U.S. Out of that, we've carved out two clear paths to continue to create the same caliber of video content for our clients.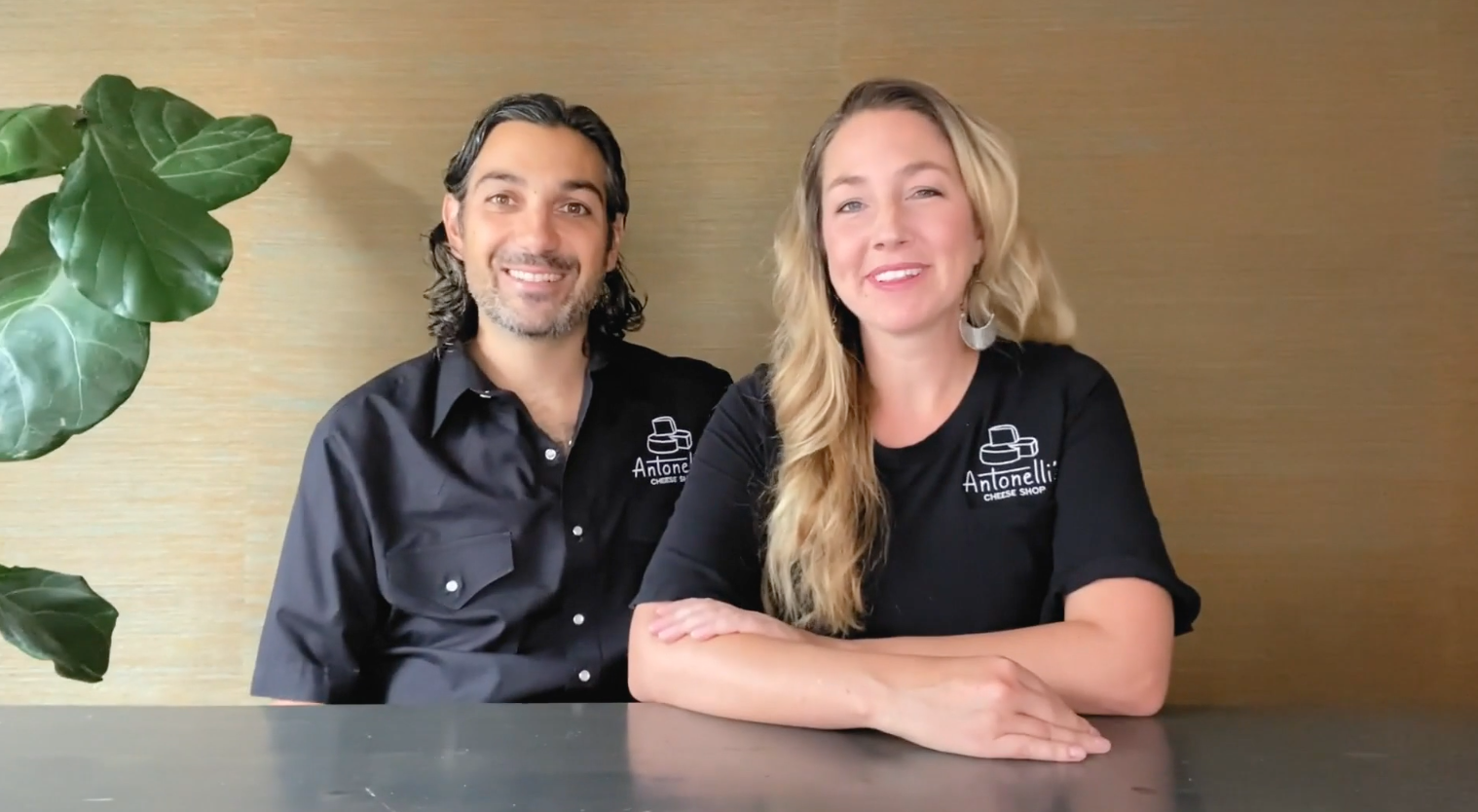 Option 1: Remote Filming
Okay, so you mean Zoom footage?
Picture remote filming and you're probably imagining video call footage that you've grown tired of seeing over the past few months. While Zoom is a good option for some projects, we have lots of avenues for filming remotely. And we can do some pretty nifty stuff with Zoom footage, too! Check out how we spruced up Zoom footage with some animation this HSBC piece:
HSBC, Early Careers | Dupe
What are my other options?
If you're looking to up the quality of your videos beyond Zoom footage we can certainly help with that. We've coordinated shoots across the the US, UK, and Europe by sending people equipment packages. Some of these are super simple: asking people to film on their own iPhones, or shipping them an easy-to-use camera. Here's one example all filmed with iPhones:
GoDaddy | Roundtable Discussions
Or, we can upgrade the camera package even further to a consumer-grade camera like the Sony A7Rii or a Blackmagic pocket. This GoDaddy Success Story we did with Jane Ko, Austin blogger and influencer, is made up of interview footage filmed on her Sony A7Rii, Instagram Stories, and vlog footage she filmed herself.
GoDaddy, Success Stories | A Taste of Koko
Option 2: COVID-Safe Sets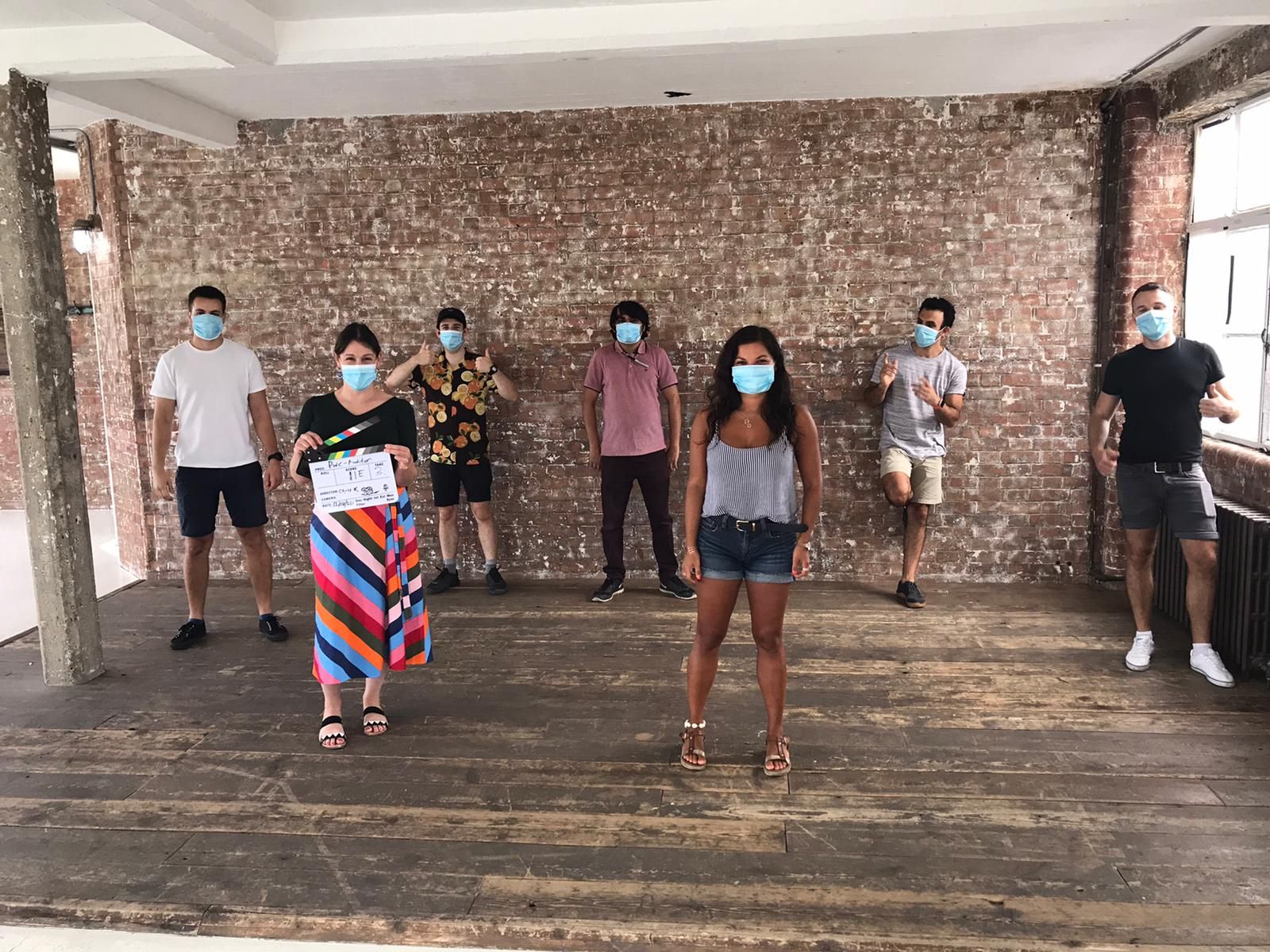 Okay, so you might look at the above and think it's all swell. But it's still not what you're looking for? Perhaps you need to film new footage that showcases leadership, employees, or other essential visuals. We got that covered too: we've transitioned to filming on COVID-safe sets.
This means that we are limiting the crew size to ensure minimal exposure. All Casual Films and client personnel will be asked to disclose travel and any symptoms prior to the shoot. On set, everyone will wear masks the entire time. Everyone will have their temperatures checked when they arrive on set. We break frequently to wash hands, sanitize surfaces, and disinfect. All catering and beverages are individually packaged. We'll scope out the filming space thoroughly to make sure it's large enough to allow for social distancing, renting additional spaces if necessary. We will also map out where we will be filming what throughout the day so the absolute minimum number of people are present in one location.
Whether your shoot is a multifaceted extravaganza or a simple employee interview, we've got it covered. We're here to make sure that no matter what avenue you choose, the process is easy, simple, and efficient.
The past six months has really demonstrated how creative we can get given such stringent limitations. Casual Films has pivoted to continue to meet our clients' needs even in our new normal. Need to communicate ever-changing strategy? We've got you covered with delightful animations and snappy edits. Absolutely need to show your employees or facilities? Our team is well-versed in all the COVID-safe precautions to make filming in-person both safe and effective. Contact us today to learn more.