Meet the New York Team
We are a dynamic team of filmmakers dedicated to producing video content that connects brands with their target audiences. With a passion for storytelling and a commitment to excellence, we know the process of making videos is as important as the final product.
We have deep-expertise across industries, including finance, marketing, consulting, technology, and CPG brands. We love partnering with brands of all-sizes and helping them power their communications with effective video content.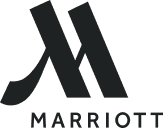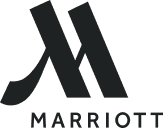 FAQs
How much does video production cost NYC?
The cost of video production in NYC can vary widely depending on the type of video, its complexity, length, and the level of production quality required. On average, the cost of a high-quality, professionally produced video in NYC can range from $25,000 to $50,000 or more.
For example, a simple corporate video with a few talking heads and basic editing may cost around $15,000 to $25,000. However, a more complex video with a larger production crew, custom graphics, animation, and a high-end post-production process can easily cost upwards of $50,000.
It's important to note that the cost of video production can also be impacted by factors such as location, talent, equipment, and any necessary permits or licensing fees. It's always a good idea to consult with a professional video production company in NYC to get an accurate estimate for your specific project.
What should I look for when selecting a video production partner in New York?
When selecting a video production partner in New York, there are several key factors to consider to ensure that you find the right team for your needs. Here are a few things to look for:
Experience and expertise: Look for a production company with a proven track record of creating high-quality videos. Check out their portfolio and client list to get a sense of their experience and the types of projects they've worked on.

Creative vision: A good production partner should be able to offer creative solutions to your video needs. Look for a team that is willing to collaborate with you and bring fresh ideas to the table.

Technical proficiency: A great video production partner should be able to handle all aspects of production, from pre-production planning to post-production editing. They should have the necessary technical expertise to execute your vision and create a polished final product.

Communication skills: Clear communication is crucial when working with a production partner. Look for a team that is responsive, transparent, and easy to work with.

Budget and pricing: Be sure to discuss your budget and pricing expectations upfront with any potential production partners. Look for a team that is transparent about their pricing structure and can work within your budget to deliver a high-quality video.

Reputation and reviews: Do your research and check online reviews and testimonials from previous clients to get a sense of a company's reputation and track record.
By considering these factors, you can find a video production partner in New York that can help bring your vision to life and create a video that meets your needs and exceeds your expectations.
Why should I chose a local video production partner in New York?
Choosing a local video production partner in New York can offer a number of benefits for your project. Here are some reasons why:
Familiarity with the area: A local video production partner will have a deep understanding of the city's neighborhoods, landmarks, and local culture. This can be invaluable in identifying the perfect locations for your shoot and capturing the essence of your brand within the context of the city.

Access to local talent and resources: New York has a rich pool of talented actors, writers, and filmmakers, and a local production partner can tap into this network to assemble the best possible team for your project. They will also have access to local equipment rental companies, post-production facilities, and other resources to ensure that your video is of the highest quality.

Ease of communication and collaboration: Working with a local video production partner means that you can easily communicate and collaborate with the team throughout the production process. You can meet in person to discuss ideas and progress, and you'll have a better understanding of the team's availability and work style.

Cost savings: By working with a local production partner, you can save on travel and lodging costs for the production team. This can help keep your overall production costs down and ensure that your project stays within budget.
Overall, choosing a local video production partner in New York can help ensure that your project captures the unique essence of the city and is executed with the highest level of quality and efficiency.
Round the world.
Round the clock.