Meet the London Team
Our team spans a group of talented and passionate producers, animators and creatives, all dedicated to breathing life into our clients' stories - no matter the size, sector, or brief. In fact, the more challenging, the better. We bring our wealth of production experience to every project, leveraging our industry expertise and the unique skills of our multitalented team to craft distinctive films that set our clients apart from the crowd.

We know every brief and every business is different, so we pride ourselves on our flexibility and commitment to collaboration, aiming to be a seamless extension of our clients' team. Bringing an abundance of energy and imagination to each project, we craft films full of creativity, detail and inspiration, to ensure we continue to be the go-to partner for Europe's businesses.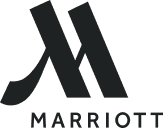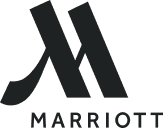 FAQs
What should you look for in the right video production partner in Europe?
When looking for the right video production partner in Europe, there are several factors you should consider. Here are some key aspects to look for:

1. Expertise and Experience: Ensure that the production partner has the necessary expertise and experience in video production. Look for a company that has a strong portfolio showcasing their work in various industries and formats, such as commercials, documentaries, corporate videos, or music videos.

2. Creative Capabilities: Check if the production partner has a creative team capable of generating innovative ideas and executing them effectively. They should be able to understand your vision and translate it into compelling visuals.

3. Technical Proficiency: Video production requires technical skills and equipment. Make sure the production partner has access to state-of-the-art equipment and a skilled crew that can handle the technical aspects of filming, lighting, sound, editing, and post-production.

4. Strong Communication: Effective communication is crucial for a successful partnership. Ensure that the production partner is responsive, listens to your requirements, and communicates clearly throughout the entire production process. They should be able to provide regular updates and address any concerns promptly.

5. Quality and Attention to Detail: Look for a partner that has a strong commitment to delivering high-quality videos. Pay attention to the production partner's attention to detail in their previous work. Quality should be evident in aspects such as cinematography, editing, visual effects (if applicable), and overall production value.

6. Budget Considerations: Discuss your budget with the production partner and ensure that they can work within your financial constraints. A reliable partner will be transparent about costs and help you optimize your budget without compromising quality.

7. Timely Delivery: Meeting deadlines is crucial in video production. Check if the production partner has a track record of delivering projects on time. Delays can impact your marketing campaigns or project timelines, so reliability in meeting deadlines is essential.

8. Client References and Reviews: Ask for client references or look for reviews and testimonials from previous clients. This will give you insights into their reputation, reliability, and overall satisfaction levels of their clients.

9. Flexibility and Adaptability: Video production projects often require adapting to changing circumstances or last-minute adjustments. Ensure that the production partner is flexible and can handle unexpected situations or modifications to the project scope.

10. Cultural Understanding: If you're targeting a specific market within Europe, consider partnering with a production company that has a good understanding of the local culture and preferences. This can help ensure that the final video resonates with your target audience effectively.

By considering these factors, you can identify a video production partner in Europe that aligns with your needs, vision, and expectations.
Why do I need a corporate video production partner in Europe?
Having a corporate video production partner in Europe can bring numerous benefits to your business. Here are some reasons why you might need one:

1. Professionalism and Quality: A corporate video produced by experts exudes professionalism and high quality. A production partner in Europe can offer skilled professionals, cutting-edge equipment, and a wealth of experience to ensure that your video represents your brand in the best possible way.

2. Local Expertise and Cultural Relevance: A production partner based in Europe can provide valuable insights into the local market, cultural nuances, and preferences. They understand the regional context and can tailor your video content to resonate with the target audience, enhancing its effectiveness.

3. Creative Direction: A production partner can bring fresh perspectives and creative ideas to your corporate video. They have the expertise to craft compelling narratives, visuals, and storytelling techniques that engage viewers and leave a lasting impression. They can help you brainstorm concepts and execute them effectively.

4. Time and Resource Efficiency: Video production can be a complex and time-consuming process. By partnering with a production company, you can save valuable time and resources. The production team will handle all aspects of the video production process, including pre-production planning, filming, editing, and post-production, allowing you to focus on your core business activities.

5. Technical Expertise: Video production involves technical aspects such as cinematography, lighting, sound recording, editing, and post-production. A production partner in Europe will have a team of professionals well-versed in these technical skills, ensuring that your video meets industry standards and looks polished.

6. Access to Equipment and Resources: A production partner will have access to state-of-the-art equipment and resources required for video production. This includes cameras, lighting equipment, sound recording tools, editing software, and more. By partnering with them, you can leverage their resources without the need for significant investment on your part.

7. Brand Consistency: A corporate video serves as a reflection of your brand identity and values. A production partner can help ensure brand consistency across your video content, aligning it with your brand guidelines, messaging, and overall marketing strategy.

8. Scalability and Adaptability: If you have multiple locations or projects across Europe, a production partner can provide scalable services to accommodate your needs. They can adapt to different requirements, timelines, and budgets, allowing you to maintain a consistent video production workflow across various regions.

9. Long-term Partnership: Establishing a long-term relationship with a production partner can be beneficial for future video projects. They will become familiar with your brand, objectives, and preferences, making future collaborations more efficient and streamlined.

Overall, partnering with a corporate video production company in Europe can bring expertise, creativity, efficiency, and a professional touch to your video content, helping you effectively communicate your brand message, engage your audience, and achieve your business goals.
What services can I expect from a corporate video production partner in Europe?
A corporate video production partner in Europe can provide a range of services to meet your specific needs. Here are some common services you can expect:

1. Concept Development: A production partner can help you develop and refine the concept for your corporate video. They can work with you to understand your goals, target audience, and key messaging, and translate them into a creative and engaging video concept.

2. Scriptwriting: Professional scriptwriters can create a compelling script that effectively communicates your key messages and aligns with your brand identity. They can craft a narrative structure, dialogue, and voiceover scripts that capture the essence of your story and engage your viewers.

3. Pre-production Planning: This phase involves all the necessary preparations before the actual filming takes place. Your production partner can assist with location scouting, casting talent, organizing permits, creating shot lists, storyboarding, and scheduling to ensure a smooth production process.

4. Filming: The production partner will handle the filming process using professional equipment and a skilled crew. They will ensure high-quality visuals, proper lighting, clear sound recording, and adherence to the script and shot list. This includes capturing interviews, B-roll footage, and any other necessary elements for your corporate video.

5. Editing and Post-production: After the filming is complete, the production partner will perform editing and post-production tasks. This includes video editing, color grading, audio editing and mixing, adding music or sound effects, creating motion graphics or visual effects (if required), and incorporating any necessary revisions based on your feedback.

6. Motion Graphics and Animation: If your corporate video requires animated elements or motion graphics, the production partner can create custom graphics, titles, lower thirds, transitions, or other visual effects to enhance the video's visual appeal and convey information effectively.

7. Voiceover and Audio Production: If your video requires voiceover narration or audio production, the production partner can provide professional voice talent, recording studios, and audio editing services. They can help you select the right voice talent that matches your brand's tone and style.

8. Multi-language Localization: If you have a multinational audience, the production partner can assist with multi-language localization. They can provide translation services, voiceover recordings in different languages, or subtitling to ensure your video reaches a wider audience.

9. Distribution and Marketing Support: Some production partners may offer additional services such as video distribution and marketing support. They can help you optimize your video for different platforms, provide recommendations for video SEO, or assist in creating a video marketing strategy to maximize the reach and impact of your corporate video.

10. Archiving and Asset Management: After completing the project, the production partner may offer archiving and asset management services to ensure your video files are properly stored, organized, and easily accessible for future use or updates.

Remember, the specific services provided may vary among production partners, so it's important to discuss your requirements and expectations in detail to ensure they can meet your specific needs.
Round the world.
Round the clock.