Casual Films were recently commissioned to produce a brand-new film for BMW showcasing a sustainability strategy driven by their leading message: 'We don't do sustainability at BMW, we make BMW sustainable'.
BMW is committed to ensuring sustainability at every level of production, reducing it's CO2 footprint significantly. From the supply chain through to the final use phase ensuring they become a benchmark for sustainability within the automotive industry.
With this sustainability focus in mind, I wanted to see how this translated into the video production industry. Even now in the midst of a global pandemic, what can be done to ensure that the process has as little impact on the environment as possible whilst still adhering to government health & safety regulations.
We have all seen the vast amounts of barely consumed water bottles being thrown away after a day on set or have been told to avoid excessive printing ahead of shoots. What does it really mean to be a sustainable production and how do you keep your carbon footprint as low as possible? Especially when working practices in light of Covid-19 can appear at odds with a lot of sustainability measures that are supposed to be put into place?
Most of the planning to make a project 'green' starts in the very early pre-production stages. It's important to realise that even small changes will have a big impact in the grand scheme of things and that it is our responsibility to ensure we are looking after this planet for future generations. Eco-friendly decisions can be a big win for both the production budget and more importantly the environment.
There are a lot of things to consider but here are some key points and sustainability tips I have picked up during on-set productions before and during the Covid-19 pandemic.
PLASTIC WATER BOTTLES:
Something so apparent and simple but often forgotten!
With plastic bottles impacting not only the earth's resources but the personal health of the people who drink from them, switching to reusable bottles is definitely a decision everyone should make.
It is estimated that approximately 700,000 water bottles are being thrown away every day in the UK.
Plastic-free shoots are on the rise in the industry and utilising water urns in combination with reusable water bottles are a great way to help make a large impact. Look out for a note on our call sheets reminding people to bring along a reusable water bottle on the next shoot!
PLASTIC UTENSILS:
It is now more important than ever to reduce single-use plastic wherever possible.
While there are cities like Seattle that have banned plastic drinking straws and utensils altogether it's still too easy to fall into the trap of purchasing easily accessible cheap plastic cutlery for video shoots.
It is important to flag that there are fantastic eco-friendly alternatives listed at the same price as their plastic counterparts making them a go-to on all shoots.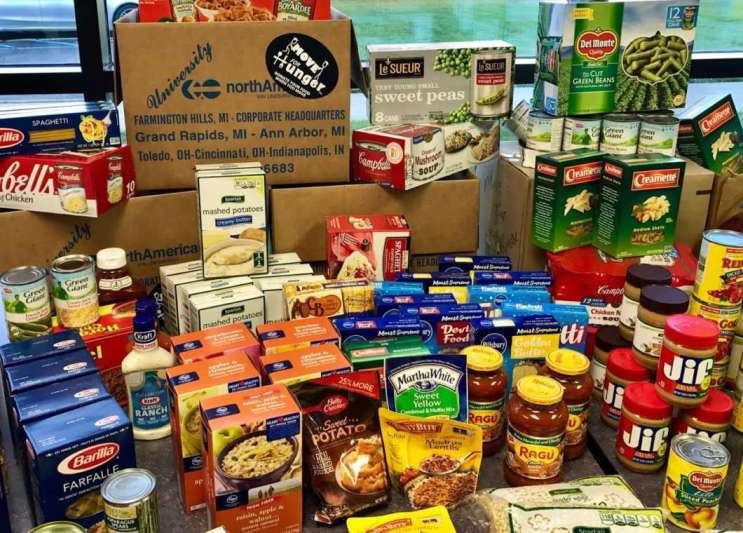 CATERING AND FOOD DONATIONS:
'Support your local businesses' has been a big slogan coming out of lockdown so why not apply this same principle to catering.
Sourcing local and seasonal produce wherever possible will not only reduce the overall carbon footprint but also support local business owners during a time of uncertainty.
With all meals having to be individually packaged to adhere to Covid-19 regulations it's vital to ensure consumables are environmentally friendly. Cleaning products, especially within the current climate, should be biodegradable and non-toxic.
We are ultimately going to move back to buffet-style catering on film sets and donations of leftovers to food banks should be factored in on a daily basis.
Jurassic World, which was partly shot in the UK, started a food donations program to manage daily leftovers which in total represented 145 kilos of food which would otherwise have gone to waste.
---
Avoid the classic production pitfalls!
If you have been thinking about a project, make sure you avoid the common mistakes with our Ten Commandments of Effective Video. You can download it right here.
---
RECYCLING:
Recycling conserves natural resources, saves energy, protects the environment and reduces landfill. Various recycling bins should always be made available where possible to ensure waste can be processed as effectively as possible after a shoot.
PRINTING AND PAPER USAGE:
Deforestation is estimated to be responsible for about 12% of greenhouse gas emissions and with the average office worker using approximately 10,000 sheets of paper in a given year, it's clear things need to change. Excessive printing should be avoided at all costs and if possible, documents shared digitally.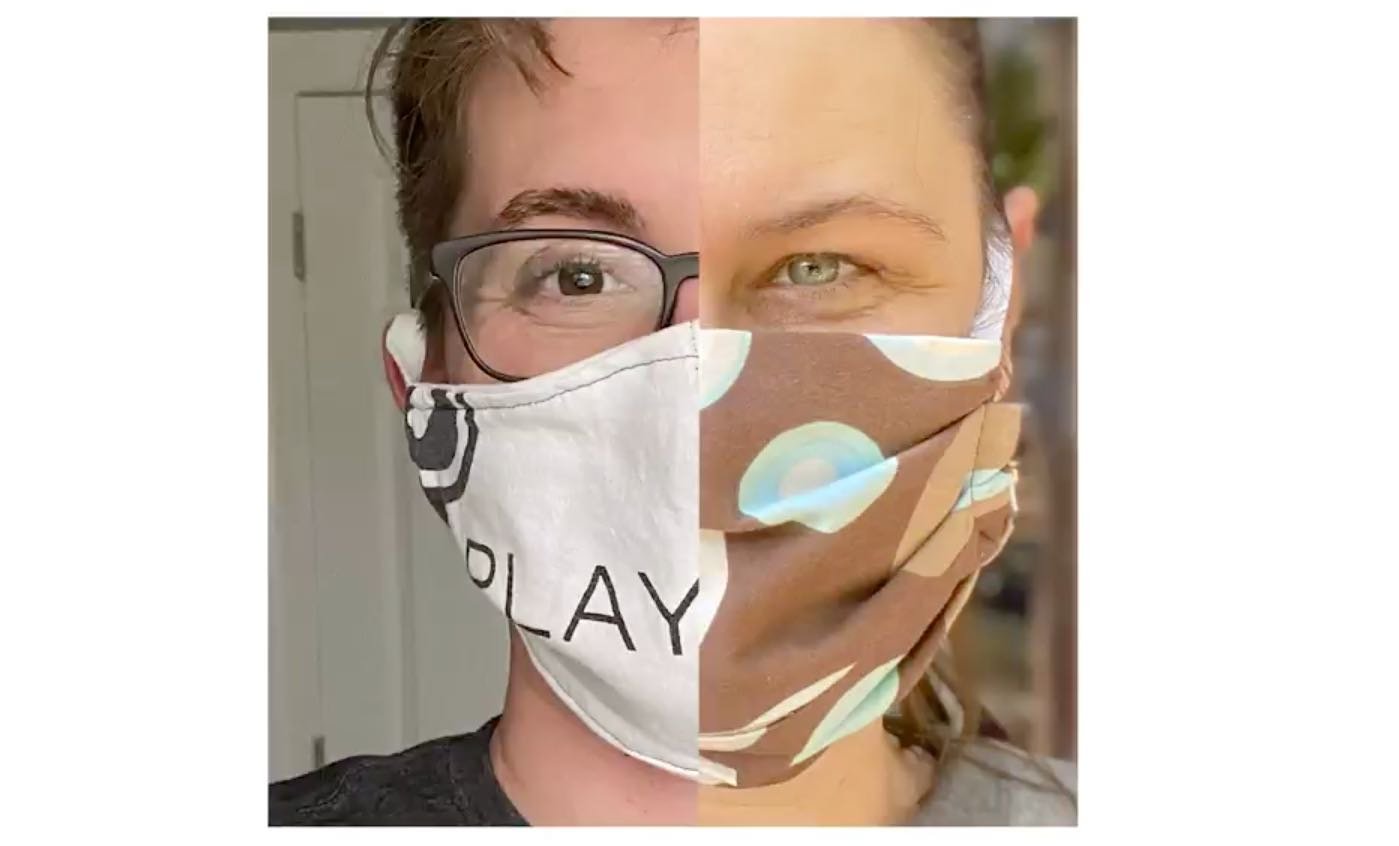 FACE MASK:
It almost feels like we are slightly moving backward ever since hitting a global pandemic which presented the need for face masks, with most of them disposable and non-recyclable.
More and more images are currently emerging online showing face masks ending up in our oceans and conservationists warning that the coronavirus pandemic could spark a surge in ocean pollution and endangering marine life.
Given the above, it seems a no-brainer to switch to re-usable face masks that can be washed and used over and over again with the added bonus of saving you money in the long run. While it's Casual Films duty to ensure the safety of all crew on set, with full PPE supplied, we encourage each person to bring along re-usable face masks where possible.
Casual Films have always put the environment at the forefront of its work and are therefore passionate about keeping carbon emissions as low as possible. When creating Statements of Work we have Low Carbon stickers to help highlight the ideas that have the least impact on the environment and are therefore highly recommended by us: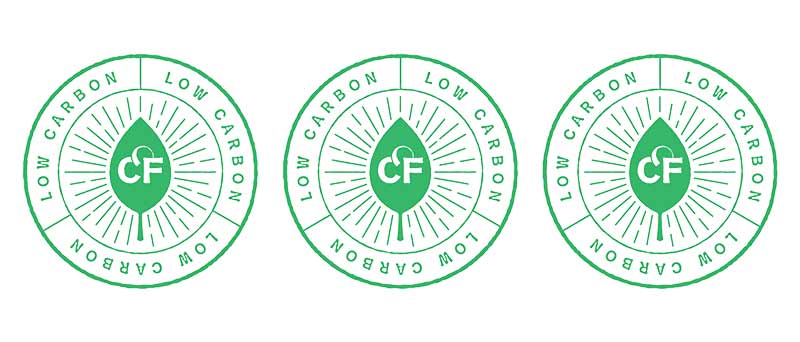 We feel it is essential to educate our crews on sustainability matters so each individual can implement them within their own homes or on future productions to make an impact.
---
Whatever you are trying to achieve with video, our experienced team of producers are on hand to get you there. To get started, share a few details here and one of the team will give you a call back.