A question that a huge percentage of Googlers apparently take the time (and audacity) to type when International Women's Day rolls around, and a trending topic on Twitter year in and year out: when is International Men's Day?
No, really.

The ask for equality, or even just sticking our elbows out a little to take up enough space to start conversations about equality, should not have to come with attached qualifying statements and explanatory notes. It's not a tit for tat situation. A celebration of women for one day is not at the expense of celebrating men (for all the rest of the days, for all time, ever).

This isn't a question of who gets what day, planting their flag triumphantly at the summit of Holiday Hill. This is a question of evening out the odds and opening the doors to the exclusive members clubs - come one and all - in order to achieve, to reach, to have, gender balance.

Often when we talk about our industry, we need to look to the most (in)famous of gender-imbalanced stars – Hollywood – to get a better understanding of where we've been, where we're at and hopefully where we're going, when it comes to gender balance, and wider diversity in the film industry.

Annually, ReFrame (the gender equity coalition founded by the Sundance Institute and WIF), publishes a list in collaboration with IMDbPro that reveals which of the year's top films earn the ReFrame Stamp: a mark of distinction for projects that demonstrate a commitment to gender-balanced hiring.

Using data from IMDbPro, ReFrame analyzes whether qualifying candidates (women, non-binary people, gender nonconforming people, and trans people of all genders) were hired in key roles, including: writer, director, lead actor, producer, director of photography, composer, editor, amongst others.
Unfortunately, the 2022 report, released last week has found:
'"no significant advancement" in the levels of women hired to key roles in entertainment feature production between 2019 and 2022.'
In an article published about the report findings on Screen Daily, the online home of Screen International, a film magazine covering the international film business, Jeremy Kay writes:
'The body found no increase in the number of women directors hired across the top 100 features (14% in 2022 and 2021), and a 50% drop in the number of women of color hired as directors (2% in 2022 against 4% in 2021).

There was no significant increase in the number of women writers (32% in 2022 against 31% in 2021), and a 78% decrease in the number of women of color hired as writers (2% in 2022 compared to 9% in 2021).'
There are 7 films on the list with women cinematographers, and 93 films with male cinematographers.

46 films on the most popular list had a lead female character, and 28 of those received the ReFrame Stamp for gender balanced hiring overall.
All this tells us is that women continue to be desirable on screen – in front of the camera – but they still struggle to be seen and/or heard behind the scenes, in some of the most essential creative capacities in the industry.

And it's women of color who once again are having to fight literally twice as hard - 'a 50% drop in the number of women of color hired as directors' - or three times as hard - 'a 78% decrease in the number of women of color hired as writers' - to be seen, included, recognized in the industry.

Why are we still here? Years have passed and yet we seem to be in almost exactly the same place. Why did the wake of #metoo feel like one step forward, but now the fading ripples feel like two steps back?
"We celebrate these new ReFrame Stamp recipients, the filmmaking teams who demonstrated a commitment to equitable hiring, and the successes of these films, which serve as a reminder that feature films can be critically well-received, beloved by audiences, and created with a commitment to inclusion.

Our frustration lies with the stagnancy of these numbers. No more than 29% of the Top 100 films in any given year since ReFrame and IMDbPro began tracking this data in 2017 have earned the Stamp, meaning that the majority of popular titles did not meet baseline criteria for gender-balanced hiring."
- Andria Wilson Mirza, Director, ReFrame.
'Did not meet baseline criteria for gender-balanced hiring.'

Surely it's time to do better?

With this in mind, we are choosing today to introduce and hear from just a few of the amazing Casual women who make our company what it is. Our team in New York is all-creative, all-talented, and all-female - every space behind the scenes in their productions is occupied by a woman. Executive producer, Felicia, explains why this matters.
"When I started out in production, I was usually the only woman on the crew. As I grew in my career and started branching out into post, I was still usually the only woman. Initially, I didn't mind. I felt I had things to prove and a room full of dudes was not going to stop me. Yes, I can carry that heavy thing. Yes, I can rig that, and yes, I can build this narrative. I worked really hard, I was always prepared and I made it a point to never let anyone see me sweat (literally or figuratively).

As time wore on, I realized that while things were changing, progress was slow. Key roles in production and post are primarily male dominated. It's not that there are no women wanting to take on those roles, it's more that breaking the status quo can take time.

Fast forward to becoming an EP here at Casual. I was given the opportunity to build my team however I wanted. My goal was to bring opportunities to women across all areas of production and post and create an environment where no one has to prove they can carry that heavy thing, rig that piece of equipment or build that narrative, because, duh! Of course we can! And in the process, my hope is that we inspire the next generation to take the leap and follow their dream confidently into a production space that is more diverse, more inclusive, and more reflective of the world around us."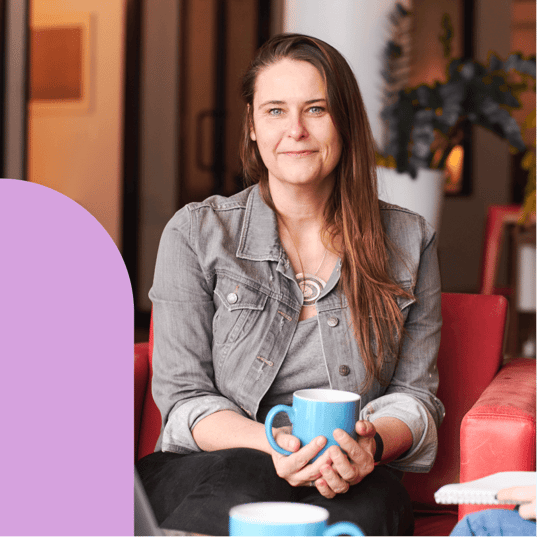 The rest of the team have just as much to say when it comes to being a woman in the video production industry.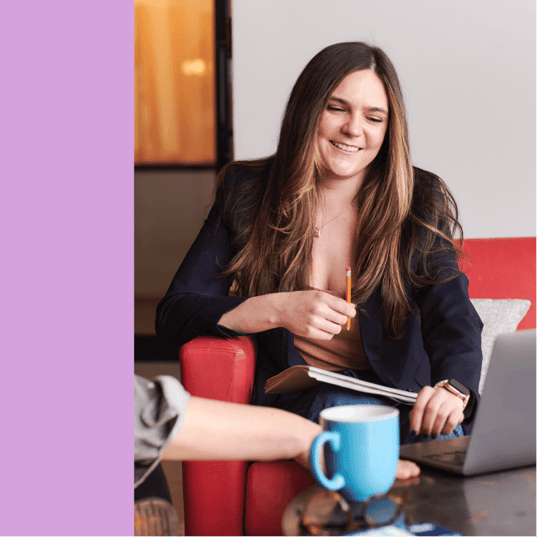 "My name is Elle and I'm proud to be a Senior Producer in New York. Growing up, I was never deterred by how male dominated the film and media industry was, I just kept thinking to myself, "oh I can do that".

Now, being in the position I am, it's extremely rewarding to collaborate with as many female creatives as we do."
"I'm Aalia Ali-Olshansky, an editor, a mother and a Native New Yorker. As with all the best things in my life, my career in post happened serendipitously. I am an artist, and in college I studied editing in the context of making video art; my professor asked if I'd like to take a couple of Post jobs, and here I am at Casual 13 years later.

I've learned that trusting yourself to try things, setting boundaries that maintain a work/life balance, and allowing yourself to get swept up in something unexpected can be a very empowering and very fulfilling way to live."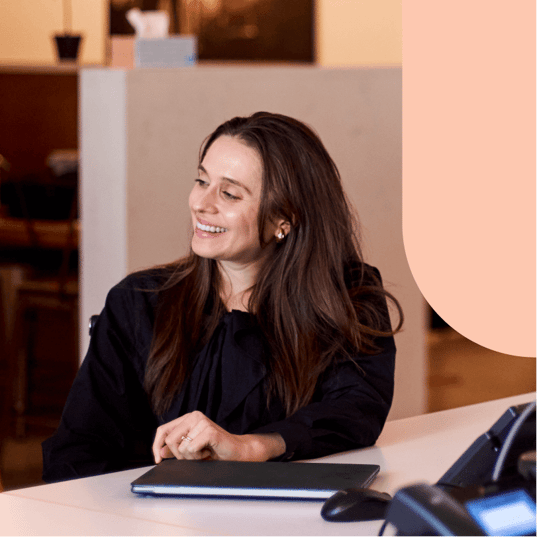 "I'm Sybilla, a Senior Creative at Casual. I started out as a copywriter, working in London agencies. I'd always wanted to get closer to the production side of things and when the chance to join Casual came up, I made the move.

About a year or so in, that move got a little bigger – across the Atlantic - and I joined the New York office. That's one of the great things about Casual: there's real opportunity here. Everyone's voice matters, and everyone has the chance to make a project their own."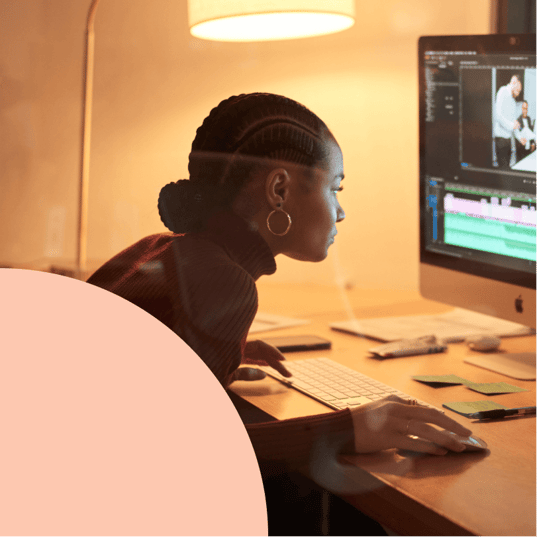 "My name is Jordan and I'm one of the video editors for Casual's New York office. I love being a woman in our industry because it motivates me to speak, create and do more to increase the visibility of women in our field.

But more importantly, it encourages me to work hard and leave the door open behind me for the future women of production."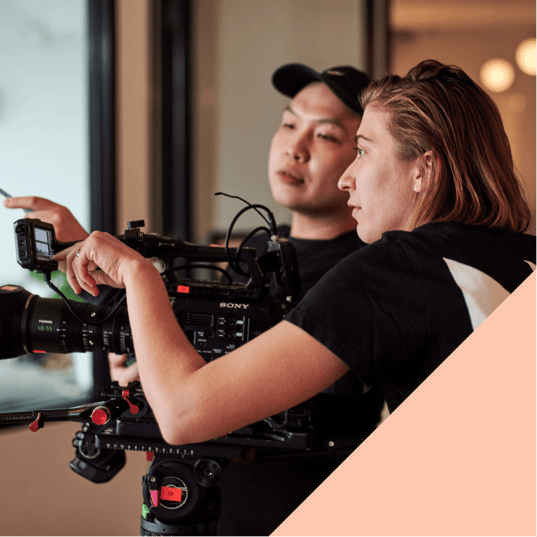 "My name is Cara and I'm a filmmaker in New York. I fell in love with the storytelling power of filmmaking in high school and started my career at Casual 7 years ago. As a shooter and an editor I get to work on all sides of a production and love the chance to work with new people on set and in post.

I feel like I've really watched the diversity of the industry bloom over the years. Everyone brings such a valuable perspective to their work and I love being able to learn from them about new techniques, new gear, and new methods of storytelling."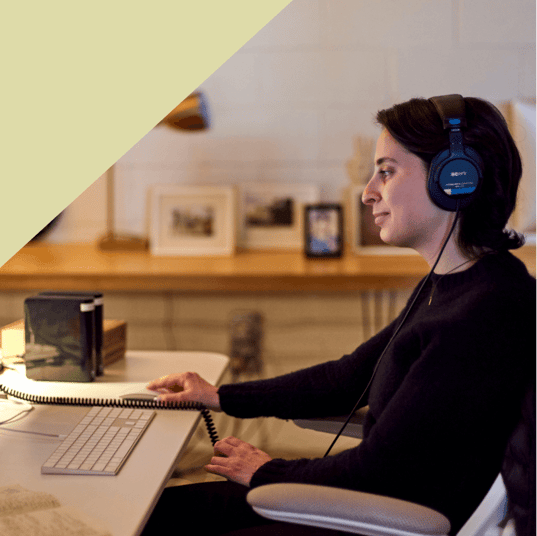 "My name is Andie and in an Editor at Casual New York. Working with an all-female team in this industry is something I never expected and yet am so grateful for. It is incredibly inspiring and affirming to be surrounded by such hardworking and talented women.

This environment encourages me to learn as much as I can, push myself, and further demonstrate the power of women - hopefully encouraging others that they can do the same."

…and in answer to the original question… Men's day is November 19. Mark your calendars, guys, and please don't ask us again.